HOME FOR SALE
Rare 1.5+ acre ravine lot
with .84 acres of private forest designated Open Space Conservation.
Located in the heart of the Cross-Melville Heritage District of Dundas, Ontario, 53 Cross Street, Dundas, Ontario, L9H 2R5
* $2,650,000 *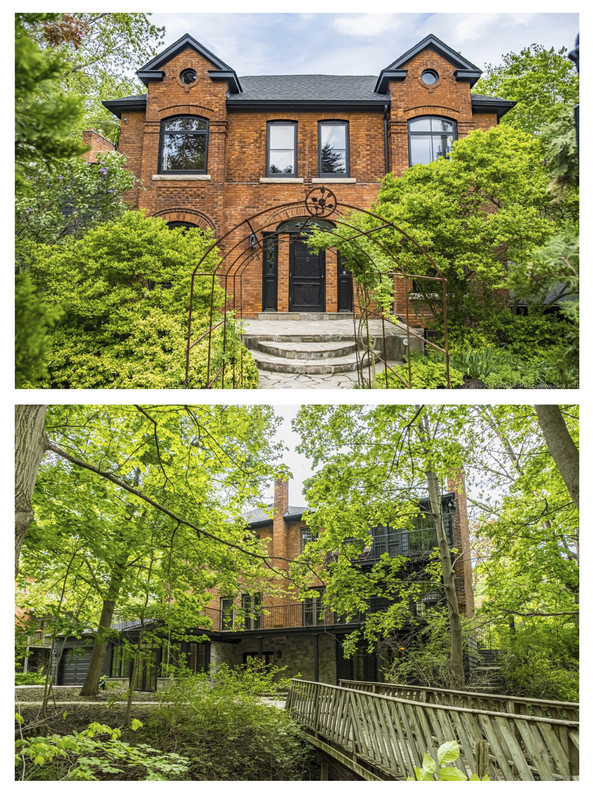 Video: https://www.youtube.com/watch?v=tE6GFsledYo
Located in the heart of the Cross-Melville Heritage District with tree lined streets and 19th century homes, awaits an opportunity to own a magnificent Victorian situated on a rare 1.5+ acre ravine lot. Built as a duplex in 1890, this stunning home has been meticulously converted into a single-family masterpiece.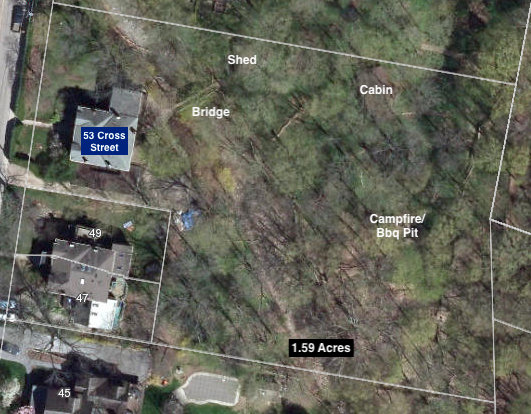 Situated behind a 10-foot cedar privacy hedge with a beautiful perennial front garden, the home backs onto its own protected forest with a private creek running through the property. The bridge across the creek takes to you .84 acres of your private forest which is designated as Open Space Conservation (OSC). The OSC zoning protects the land from urban development due to its physiographic characteristics or their ecological significance with the intention that these lands are maintained in their natural state.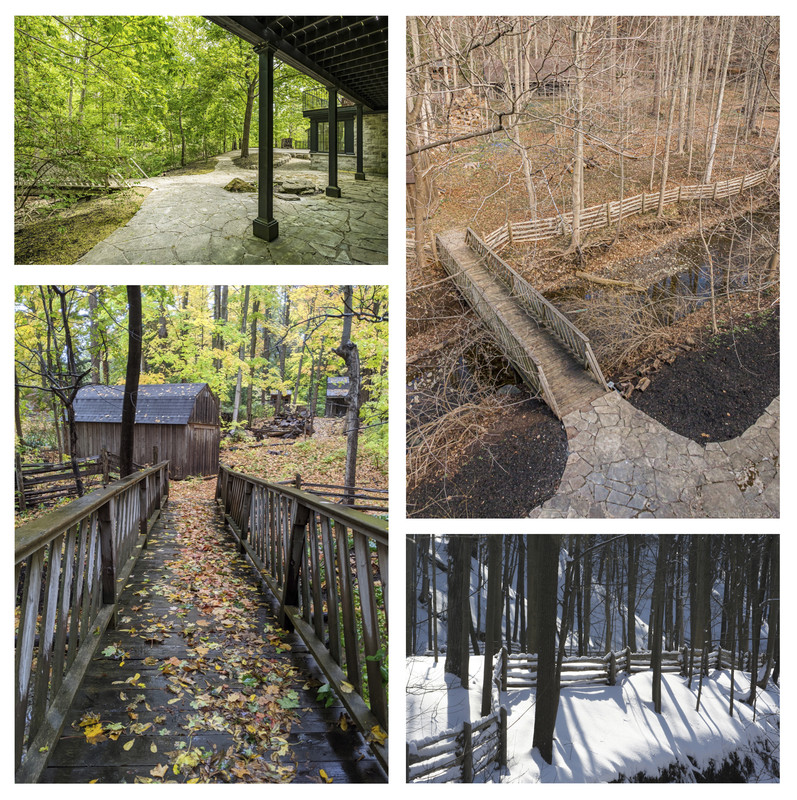 Nestled amongst the trees in the private forest is a 384 sq. ft double lofted cabin with a wrap-around covered porch, plenty of windows, a wood burning stove, electrical service and baseboard heaters, perfect for an office, artist studio, hobby space, playhouse or entertainment space when having a campfire or BBQ in the picnic/firepit area in the middle of the forest.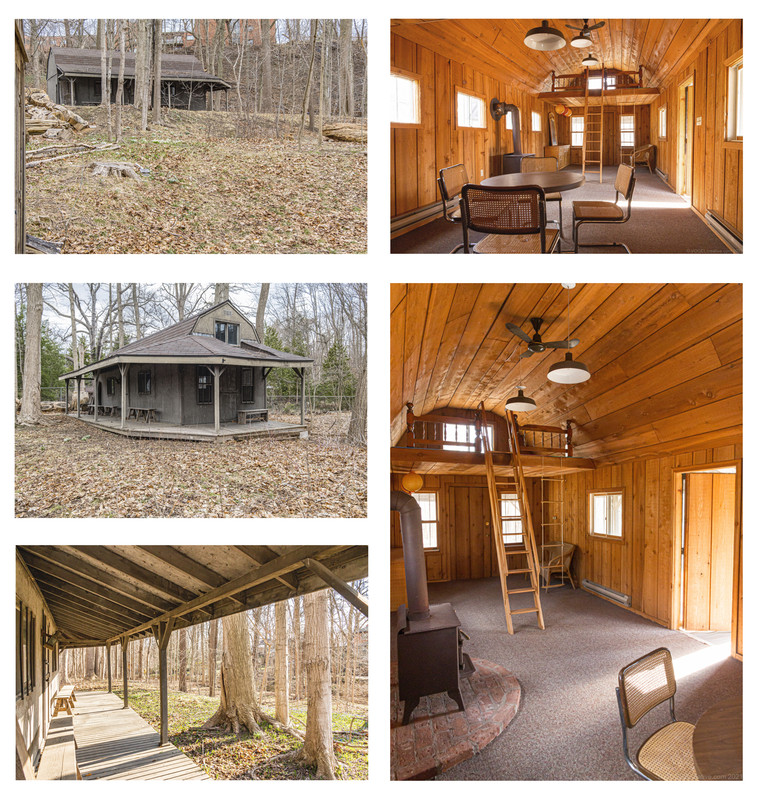 The main part of the home features 3 large principle rooms, a spacious eat-in kitchen with brick pizza oven and stunning floor to ceiling windows throughout the rear of the property inviting the gardens and forest to become part of the inside living space. Across the back of the home spans balconies and floor to ceiling windows on both levels. The upper level has 5 bedrooms (one currently used as an office and a second is used as a playroom), with a balcony looking over the forest in the principal bedroom. There are also two 4-piece bathrooms, a laundry room and plenty of closet space including a dressing room off the principal bathroom.
The walk-out lower level has been designed to allow for a self-contained in-law suite with multiple walk outs, in-floor heating, and a series of exterior French doors. Complete with an additional kitchen, bedroom, bathroom, and large living space, this level can function as an in-law suite, guest suite, or as an extension of the main home for entertaining or family recreation.
There are also two attached double garages with plenty of room for a workshop.
The home has been used several times over the past few years as a film set for both made for TV and theatre release movies, including most recently "Inn for Christmas" and "The Color of Love", both Lifetime Hallmark movies, "Letter to Satan Claus" a SyFy Channel release, and the soon to be released in theaters "Maternal" directed and starting Megan Follows along with AmyBeth McNaulty, Colm Feore and Kris-Holden Reid.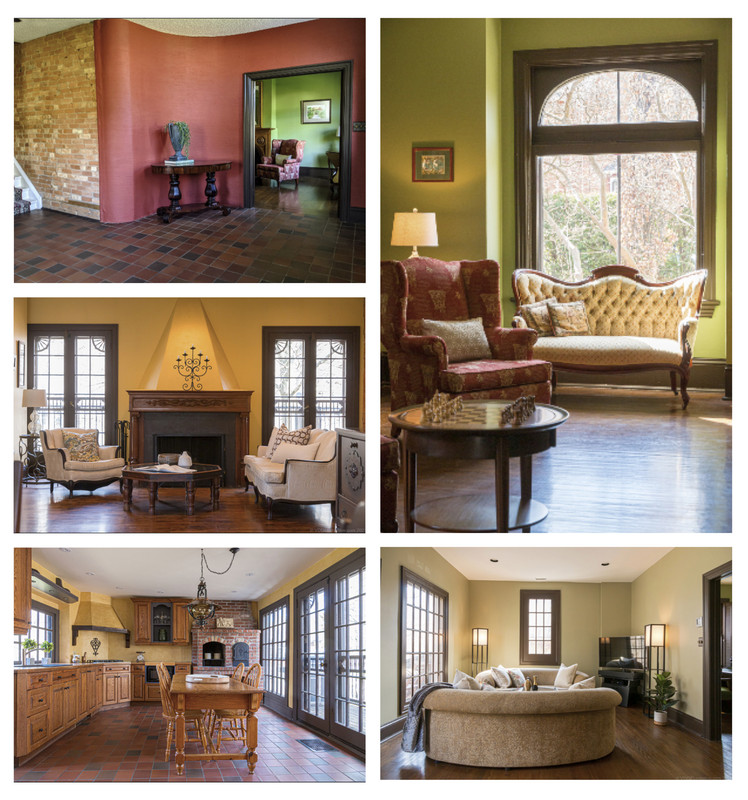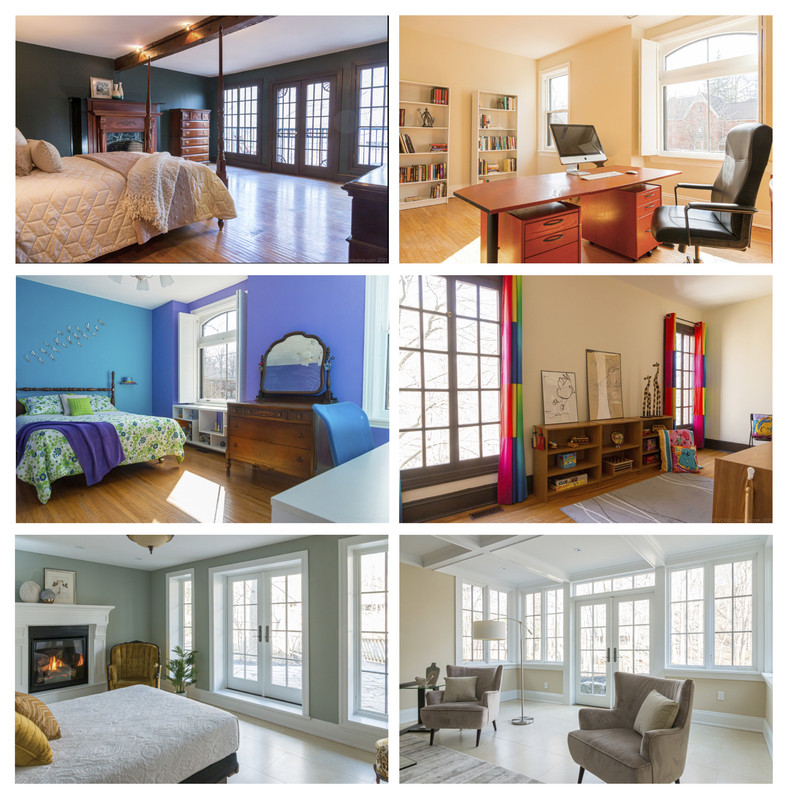 To view more photos, please visit listing: https://steveroblin.com/listings/crossstreet-dundas/
For additional photos, floor plans and multimedia, please visit: https://tours.vogelcreative.ca/53crossstreet
PROPERTY:
Spacious, green setting offering a variety of habitats for wildlife and hence holds great biodiversity value.
The private back forest is a year-round nature-lover's paradise with mature native trees and native woodland plants such as Spanish bluebells, trilliums, jack in the pulpit and snow drops which offer amazing experiences in every season.
A haven for birds such as barn owls, screech owl, hawks, woodpeckers, cardinals, doves, and robins as well as migratory ducks in the creek and the occasional deer giving birth to their young in the sheltered forest.
The private front gardens surrounded by 10-foot white cedar hedging with beautiful red maple, pin oak, lilac and walnut trees along with non-native plants such as several varieties of hostas, rhododendrons, climbing roses, daylilies, sedum, irises, ornamental grasses, Russian sage and peonies.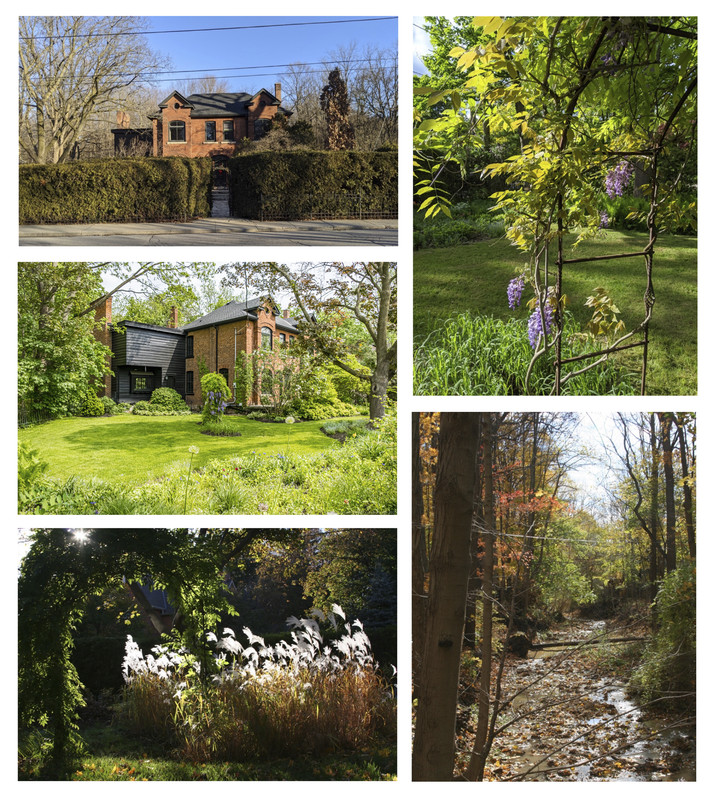 LOCATION
Dundas, Ontario: [Google map]
This one of a kind property located in the heart of the historic district of the charming town of Dundas Ontario, is a 2 minute walk to the Dundas Driving Park and only a 4 minute walk the historic town centre of this charming town with its quaint restaurants and specialty shops.
This community of 24,000 offers a village feel with clear boundaries as the valley is surrounded by the escarpment.
Located just 5-minute drive from McMaster University and nearby hospitals including McMaster Children's Hospital, Juravinski Cancer Centre, Hamilton General Hospital, St. Joseph's Hospital.
On the west edge of Lake Ontario, Dundas is an hour drive to Niagara Falls and the US Boarder, plus its proximity to the cities of Burlington, Oakville and Toronto make Dundas a very desirable location to live.
Recreation: cycling, canoeing / kayaking in the nearby Cootes Paradise, Dundas Valley Hiking Trails, Bruce Trail, Dundas Lions Memorial Community Centre, Dundas Community Pool, J.L. Grightmire Market Street Arena and Olympic Westoby Arena.
Summer open-air local Dundas Farmer's Market, annual award winning Dundas International Buskerfest, the Dundas Cactus Festival and parade, and the Dundas Annual Secret Garden Tour.
Tuesday night Summer Concert Series by the Dundas Concert Band concert in the Dundas Driving Park which can be heard out on the balcony or from the kitchen when the balcony French doors are open.
Many specialty shops, services in the old village centre: Cumbraes butcher shop, Picone Fine Food, Micky McGuire's Cheese, The Village Bake Shop, The Horn of Plenty health food store, Shawn & Ed Brewing Co., The Handmade House, Graham and Brooks, Beanermunky Chocolate, The Kitchen Witch, The Keeping Room, Freewheel Cycle and the list goes on. There are no big box stores; Shoppers Drug Mart the only large store besides two grocery chains (Fortino's and Metro).
Numerous restaurants, cafes and pubs and food-to-go catering all within walking distance: Quatrefoil, The Winchester Arms, Betula Restaurant, India Village Restaurant, Bangkok Spoon, Thirsty Cactus, Collin's Brewhouse, Detour Coffee, Café Domestique, Jax Sweet Shoppe, Red Door Cucina, Nellie James, and many more.
A thriving art community with a Dundas Valley School of Art with its annual Art Auction, The Carnegie Gallery, and the annual Dundas Studio Tour.
Two elementary schools are within walking distance, as well as a Montessori school.
For additional information or to schedule a viewing please contact our estate agent, Steve Roblin: 
Email:  roblin@judymarsales.com
Cell:     905-962-2363

Please indicate you saw this listing at EcoProperty.ca.