HOME & PROPERTY FOR SALE
Off grid piece of Paradise.
Sandy Lake, north of Brandon, Manitoba
Situated amongst the rolling hills of Western Manitoba, 20 minutes south of Riding Mountain National Park is our little piece of paradise. The property consists of 160 acres with 3 kilometres of trails, and also includes a private lake. There are 5 structures on the building site which include a cabin, a bathhouse (with sauna), a woodworking shop (fully equipped/all tools included) that has living quarters above both the shop and the double attached garage, a greenhouse, and a 2690 Sq. ft home which is 7 years old.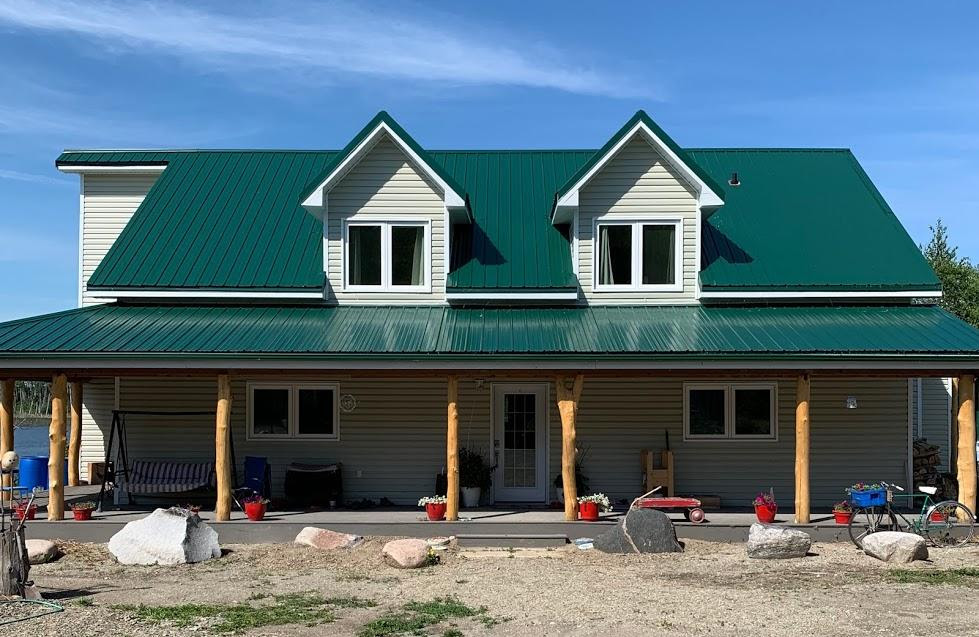 The home is totally off grid with power supplied by a 3800 watt solar panel system that has just recently been upgraded with a new inverter, charge controller and backup generator. The bank of batteries is also brand new. Domestic water is stored in two 1200 gallon cisterns located in the basement of the home and distributed throughout the home with a pump and pressure tank.
A woodstove in the kitchen is used for heat, domestic hot water and cooking during the heating season, while during the warmer months, there is an abundance of power to cook and run the hot water tank with electricity. However, there is also a backup for the cooking, which is a propane cooktop located in the outdoor kitchen on the back deck. In addition we also have an outdoor, wood-fired clay oven for summer baking and pizza parties.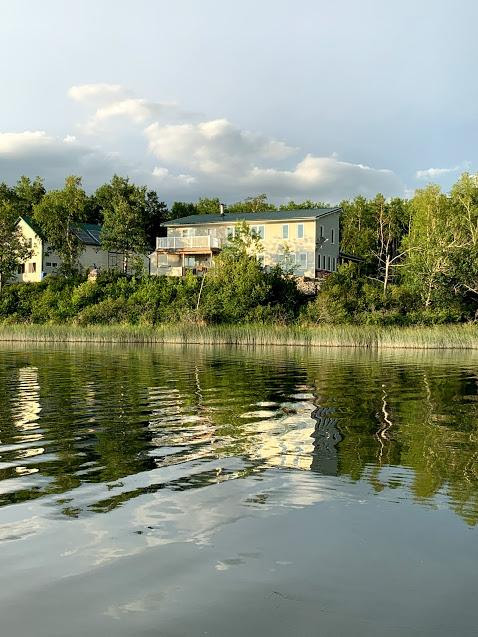 The home consists of 12" thick walls and is incredibly energy efficient. There are led lights throughout the home, keeping power consumption to a minimum. A special energy efficient fridge/ freezer unit imported from Denmark is housed in an insulated pantry, and the Samsung front load washing machine was also purchased with energy efficiency in mind. Main floor has cork flooring except for the bathroom, sunroom and entrances, which are porcelain tile. Upper floor is hardwood. All windows in the home are triple pane argon filled with a special coating that repels the sun's heat but lets the light in. This enables the home to stay cool during the peak of summer.
Main floor consists of a great room, a sunroom, a large country kitchen, a 3-piece bath, and two bedrooms, one of which doubles as an office.
The upper floor consists of a master bedroom with 3 piece bath and walk-in closet, a media room, two dormer areas which can be used for sleeping areas, a children's playroom, and a meditation/quiet room. There is also a balcony off the second floor overlooking the lake. The full basement is undeveloped, but houses the main composting unit for the toilets, a root cellar, and additional storage. There is a holding tank buried outside that collects the grey water used from the shower, sinks and washing machine.
The woodworking shop/ double attached garage, has a developed upper level with two bedrooms, a bathroom, a storage area and an open concept living area with pool table/ping pong table, TV, bar sink and fridge, and murphy bed.
The wood working shop is fully equipped with all equipment staying, including router/router table, table saw, Delta dust collector unit, bandsaw, 13" Dewalt planer, Makita portable planer, biscuit jointer, Dewalt deluxe compound miter saw, Makita belt sander, Craftsman bench grinder, Craftsman drill press, chain sharpener, Stihl chainsaw, compressor, and much more.
There is a wood burning/ diesel boiler system that is connected to infloor heating in the shop and garage, as well as to baseboard heaters in the living quarters above the shop as well as a line that connects to a baseboard in the cabin.
The cabin has a wood cookstove a sink, a bar fridge and a futon for sleeping.
The bathouse has a claw foot tub, shower, and wood fired sauna
There is a large developed organic garden, including a perennial asparagus bed and a 16' x 12' greenhouse.
Also there are fruit trees and bushes including apple, cherry, saskatoon, blueberry, gogi, grapes, haskap, raspberry and strawberries. There is also an abundance of wild saskatoon, cranberry, chokecherry, and pinch cherry on the property. There is also a maple grove where one can tap the trees and produce maple syrup.
Two perennial beds display a variety of flowers.
Internet and cell service is great, making working from home an option, Explornet is our internet provider and Shaw is our TV satellite provider.
The thing we love most about this property and what makes it truly unique is the lake. We have spent countless hours kayaking or canoeing on the water observing the wildlife both on the water and on shore.
Wildlife includes, deer, moose, bears, coyotes, and a host of migratory birds. Two kayaks. a canoe and numerous life jackets will be staying with the property as well as 4 mountain bikes. The property lovingly referred to as the "Ponderosa" can be enjoyed during any of the four seasons. Hiking trails throughout the property, are great during the spring and fall. Those same trails can be used for cross country skiing and snowshoeing in the winter. There are numerous quiet country roads in the vicinity for biking, and for longer bike rides (or hikes) the Trans Canada Trail is just minutes away. Summer time is the best time to canoe or kayak the lake. If you enjoy sport fishing, there are a number of lakes in the vicinity ( Sandy Lake being the most prominent) where one can catch pickerel , lake trout, or pike. We are located just 20 minutes from Wasagaming in Riding Mountain National Park where there is a host of activities for all ages. Sandy lake is the closest town (9 kilometeres) which features a golf course, museum, hardware store, hair salon, Coop grocery store, beach area, boat launch, and a hotel/bar.
A BX-25 Kubota tractor, (bucket and backhoe) a rototiller attachment, a log splitter and a new John Deere riding lawnmower are also included.
During the Covid-19 lockdown we were joined by our two children and grandkids and it worked out to be a fabulous safe haven for everybody. Two of the adults were able to continue working remotely with their offices in downtown Vancouver. There were a lot of things to do on the property to keep the grandkids amused. Also, we had the playroom that was a big hit as well.
The potential exists for the living quarters and cabin to be used as an Air B&B as the shop upstairs can sleep 8 people and the cabin can sleep 3. Incidentally the house can sleep 12 people. There were also plans to build 3 golf holes. Only the first of those 3 has been started.
All in all this is a one of a kind property, ideal for anyone that wants conveniences but also leaves a very small carbon footprint. It is the ultimate in sustainable and eco-friendly living.
$849,000
Contact:
Email kportertravel@gmail.com or call 1-204-797-4007
Serious inquiries only, please.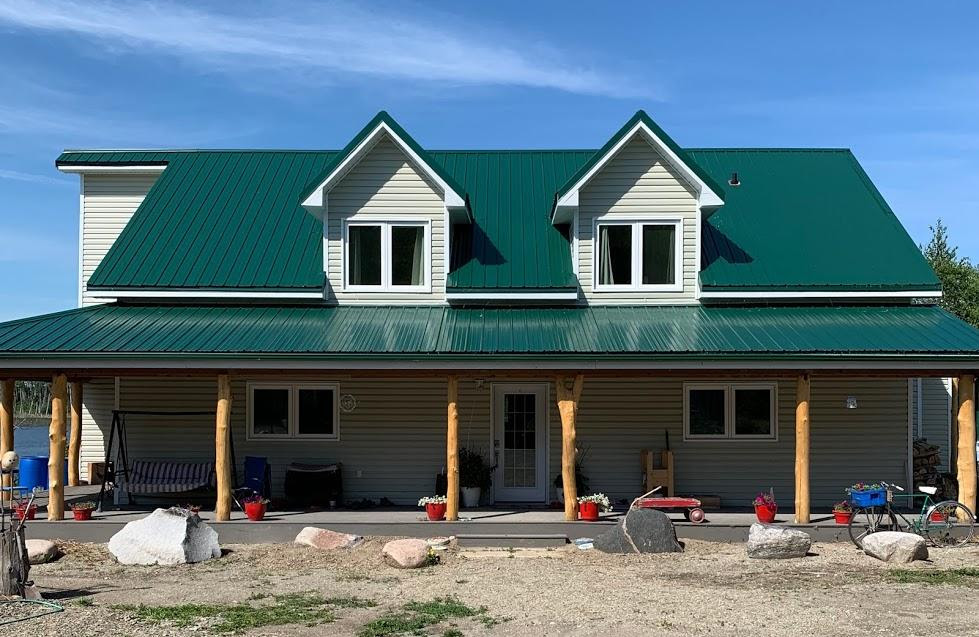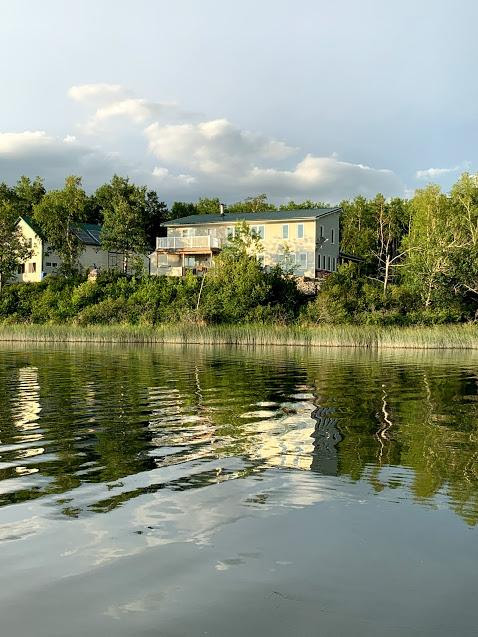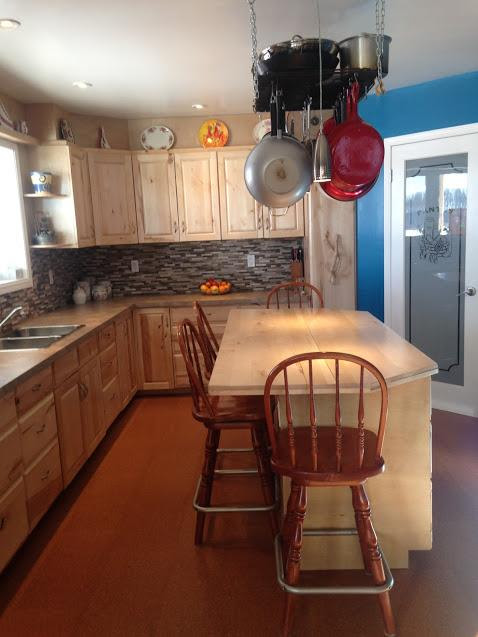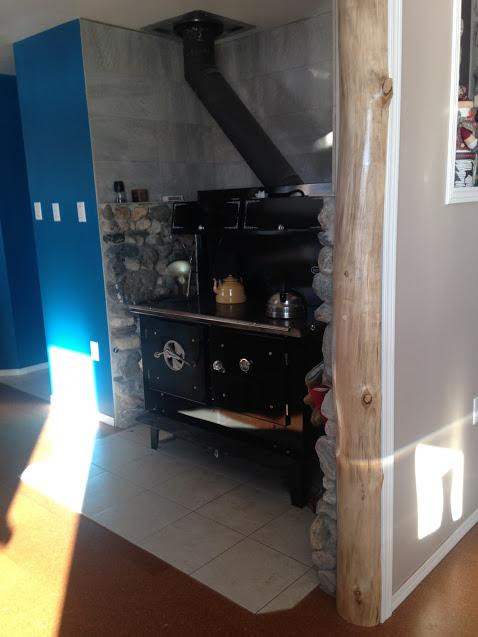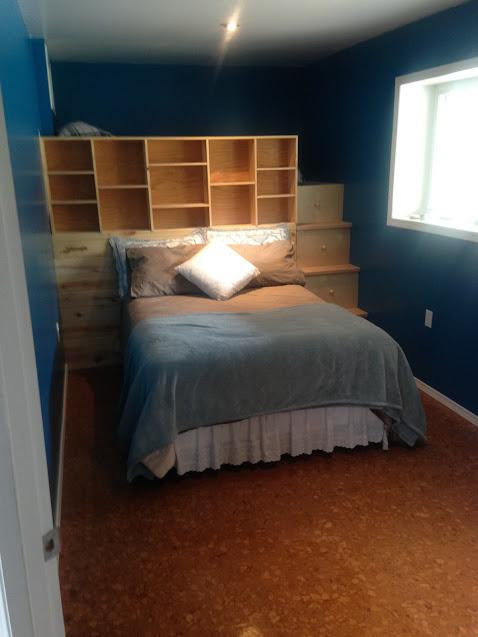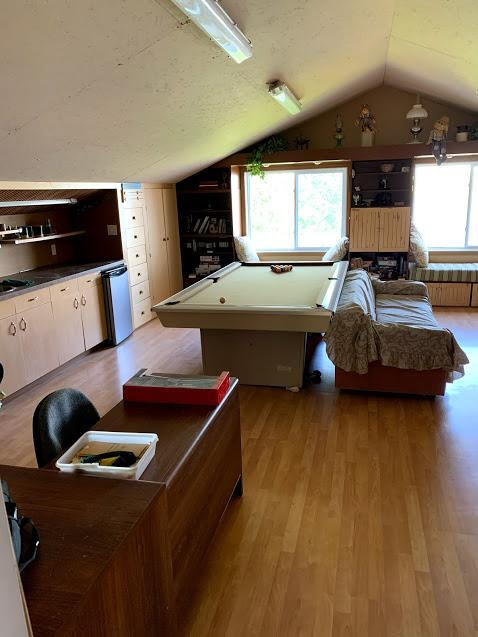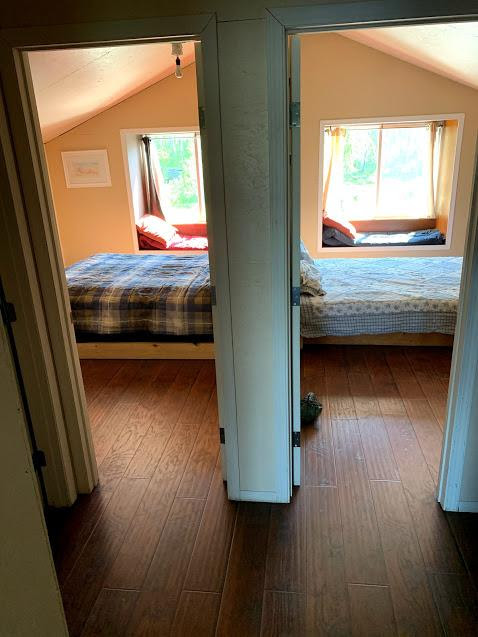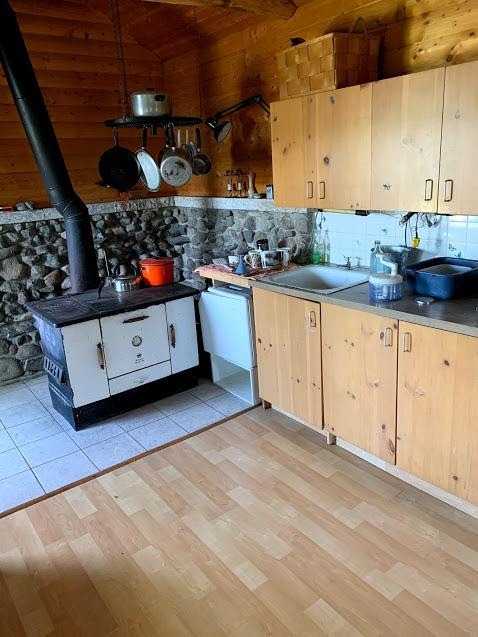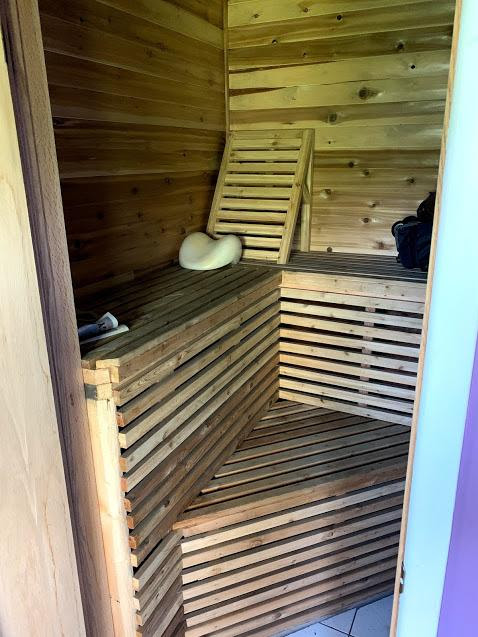 Please indicate you saw this listing at EcoProperty.ca.