*** SOLD ***
Successful Off Grid I.C.F. Home and Hobby Farm - We are honored to announce we have finally found the perfect new Stewards of this beautiful home and safe haven
near Lac La Biche, Alberta  ***
     **** FOR EVEN MORE GREAT PHOTOS, PLEASE CLICK ON THE LINK AT THE VERY BOTTOM OF THE PAGE!! :P
It's your off grid dream, all set up and ready to go - all you have to do is live it! Just jump right in to a whole new lifestyle, there's nothing you can't learn as you go. Everything you need to live comfortably is all right here in one place, all that's missing is you! You'll find it to be a very wi$e investment. Complete with all the modern day creature comforts, the home is so luxurious you'll hardly even notice you're off grid! (besides al lthe many great benefits!)
The property is 80 acres of prime hunting land located in the boreal forest comprised of spruce, poplar, and birch with about 5km of walking/ATV trails. The home was built for year round living in 2003 and it's efficiency has been proven. Power and Natural gas are at the road if the new owner prefers to be grid inter-tied, but the newly updated solar system provides more power than you'll ever need. If caring for the earth and reducing your carbon footprint is important to you, this home does it well.
Off grid all season home on 80 acres of bush property.
only 15 mins. to Boyle Ab 
30 mins. West of Lac La Biche, Alberta
Nestled into the woods with access down long driveway making it private and unseen from road
Security gate at entrance to driveway for added peace of mind
Established garden with ground and raised beds, strawberries, goji berries, asparagus, cranberry, Haskap Orchard (26 bushes!) , wild raspberries, Juliet cherries...
1893 Litre Propane tank rented with superior propane
Xplornet for internet/phone, Telus land line in place for phone and TV
Access to crown land, ATV trails, many lakes nearby.
650 gallon rain water cistern, plastic above-ground, provides water for the garden and animals etc.
tire swing, and zip line for the kids
Picnic table with fire pit out front
Your own private campsite in the back 40 overlooking large natural pond, home to wildlife galore
Meets the requirements for mortgage on home (pre-approved with Scotiabank)
Grocery and Hardware Stores: Just 30 minutes drive to Lac La Biche and only 15 min. to Boyle
Located 6km south of Caslan on a private dead end road
3 or more acres in low brush out front could be very easily cleared to develop whatever you want!
Property Tax 2022 : $1696.43
Well maintained gravel road with year round access.
No "bills" to pay.
100% Organic. No chemicals have ever been used anywhere on the land.
Amazing Bird Watching, so many varieties of birds!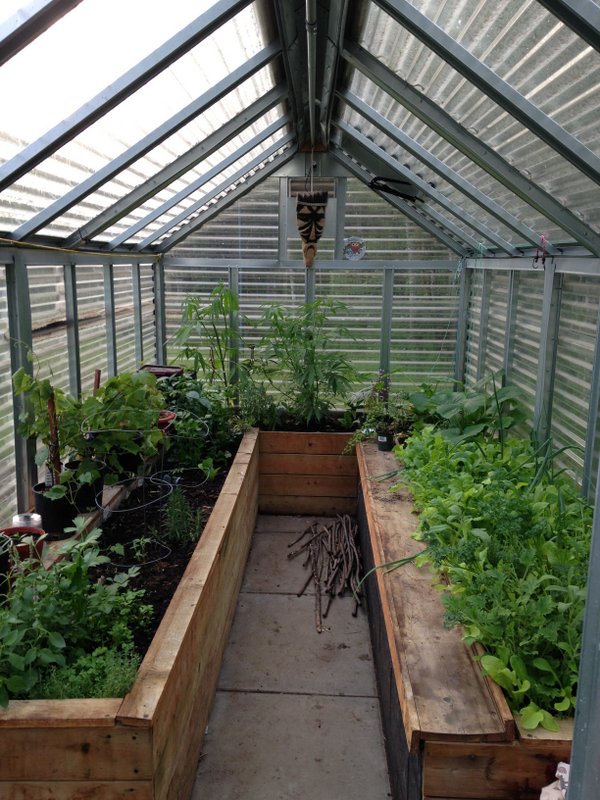 Outbuildings
20'x29' double car garage provides extra length for a summer workshop on a raised deck
Two small greenhouses, raised vegetable beds, a garden shed
6 firewood sheds (equivalent to 3+ years of full time burning).
portable Kodiak shelter
A 12'x16' wired and insulated shed provides storage for larger equipment.
Recently built, the Little Red Barn (8'x10' ) is well insulated and has power and lights to keep your chickens laying year round, and a secure gated enclosure to keep them safe. 
Main Home Features
1408 sq. ft. (2816 sq. ft. total with the basement). Upper level measures 32'x44'.
ICF construction home (concrete, styrofoam, and steel) top to bottom, with Passive Solar design, has a Steel roof and vinyl siding
Significantly higher energy efficiency and performance levels and R Value, sound proof (blocks outside noise), fireproof, and is not subject to rot or infestation. Stays nice and cool in the summer- feels like free air conditioning!
Main level boasts 3 Bedrooms (Master:16'x14', Room 2: 12'x9', Room 3: 15'x 9',) open concept living/dining/kitchen area (32'x18') and a large back entryway.
1 Full Bathroom with full sized bath tub with shower, vanity sink with mirror and Phoenix composting toilet (decreases water consumption by at least 40%!)
Second room ("office") has 2 large built-in desks, desk tops remove to reveal 2 single sized beds
Kitchen appliances: propane stove/oven with hood fan and an energy efficient 24v fridge/freezer
Hardwood floors, slate tile in entryways and bathroom, stunning custom wood work throughout home
Staber System 2000 washing machine, designed for off-grid use (very efficient) (clothes line to dry)
Big Beautiful 'Hearthstone' Soapstone wood-stove in living area
Propane wall-mounted furnaces upstairs and down
2000 gallon underground concrete cistern provides potable water for the home
Septic tank with newly updated (2021) direct discharge line, septic pump replaced in 2017
Relax bug- free on your screened in covered verandah, accessible from master bedroom
Whole house fresh air exchange system, no pets, non-smoking home
Black Out Curtains in Master Bedroom
Basement Features
Generous Pantry room (15'x13') contains shelves for storage and a 24v chest deep freezer
Basement stays a steady 14 degrees year round without heat (heating only with the wood stove upstairs in coldest winter!)
Utility room (12'x14') houses power system, water heater (propane), composting toilet collection tank, water pump for house and sump pump to keep your basement flood free
Cold storage room (13'x12') insulated with fresh air intake to maintain cool temperature year round
Partially finished area with storage shelves and workbench (16'x42')
Large open space for your ideas or hobbies!
Power System
x6 325 watt bi-facial solar panels
x4 6v deep cycle 830AH lead acid batteries, wired in series to provide 24 volt power
4000 watt Magnum inverter allows you to use bigger appliances, 120v only (Table saw, microwave, etc.)
Entire system has been professionally updated in the last 2 years by a Certified Off Grid Electrician
Fridge, deep freeze, toilet fan, ceiling fan wired DC
5000 watt Honda gas generator for back-up
Guest Cabin
Peaceful and private, there is a 12'x18' lofted, self-contained, solar powered (12V) guest cabin, art studio, or hideout that only you know exists.. Has a cozy bed and living area, simple gravity fed sink, propane stove, Sunmar composting toilet and a fireplace.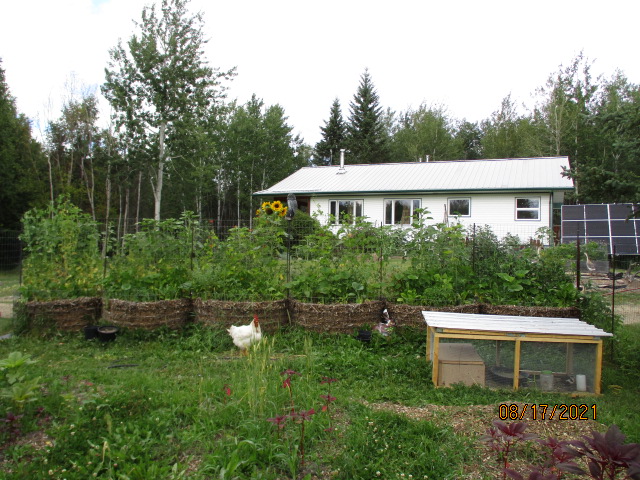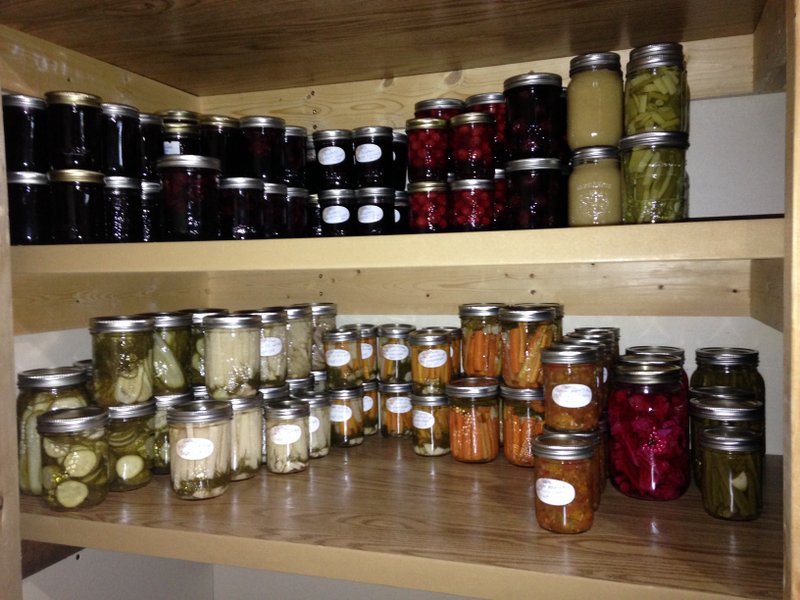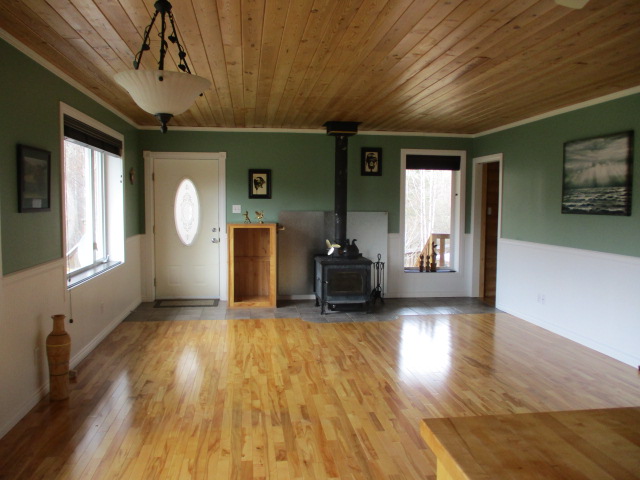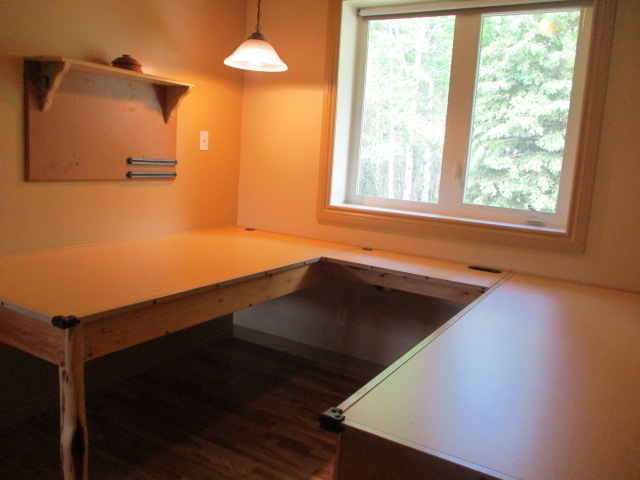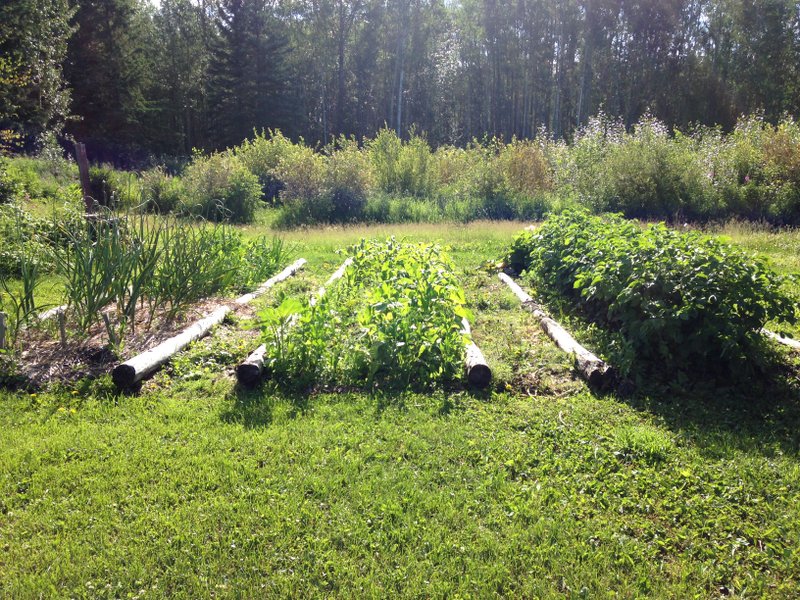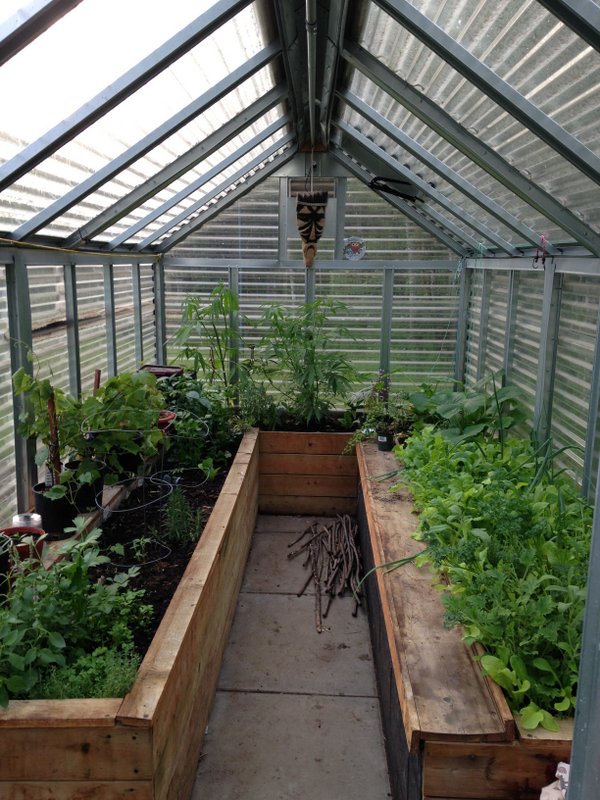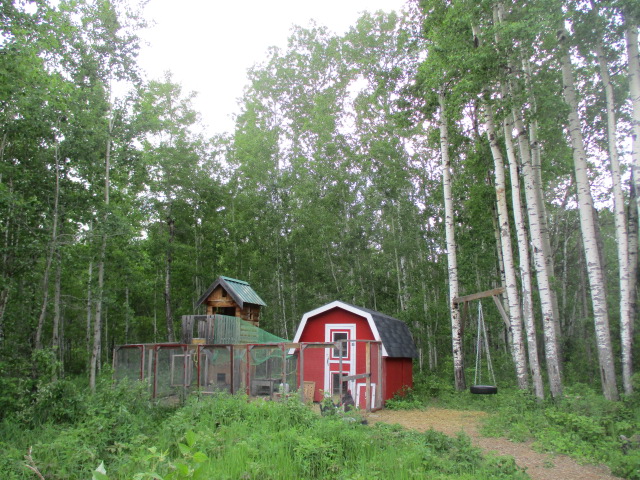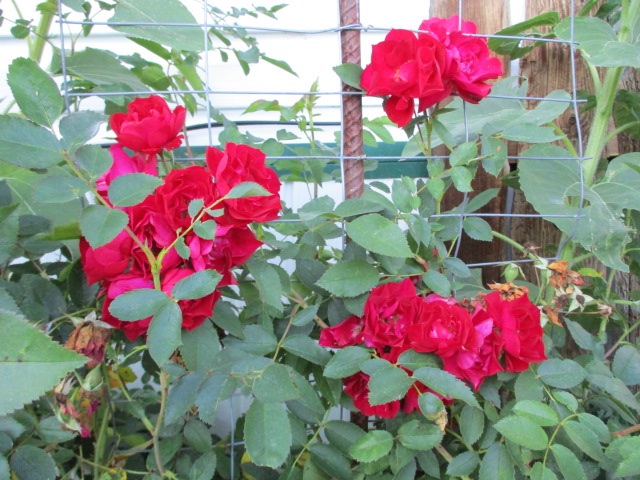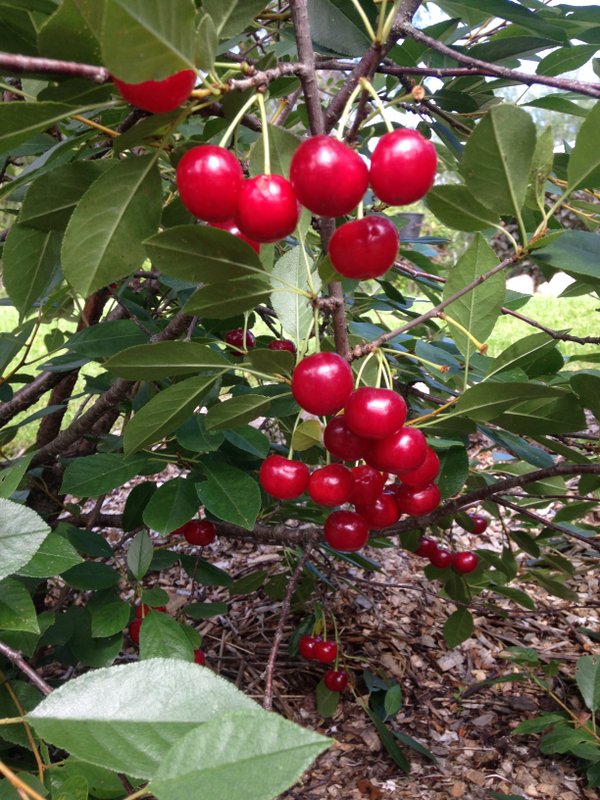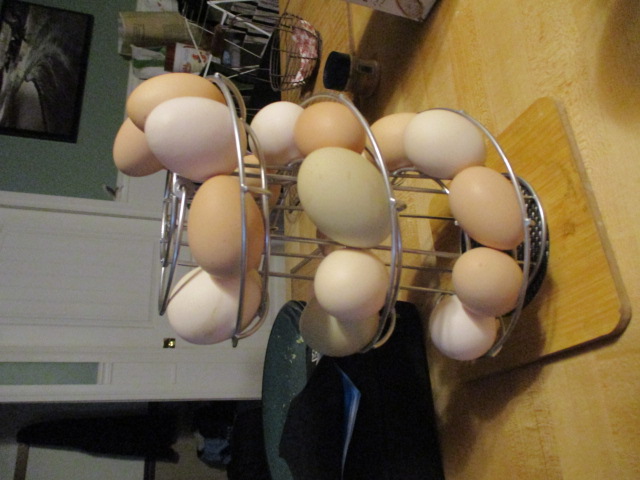 Please indicate you saw this listing at EcoProperty.ca.