OFF-GRID HOME FOR SALE
River Myst Ranch with Beautiful Off Grid Log Home
Caslan, north of Edmonton, Alberta
Property: Follow a quiet 1.5 km no exit gravel road to access 160 acres of pristine Boreal Forest with the meandering Amisk River flowing through the meadow. The property is mainly forested with spruce, pine, tamarack, poplar, birch, and willow. Birch stands for tapping trees to collect birch sap to make birch syrup. Ample firewood on property. The main yard and home are located on a high area overlooking the meadow, river and large pond. The south boundary is also higher in elevation featuring a rustic cabin in the southeast corner of the property. The quarter is completely fenced with some cross-fencing making it ideal for grazing. Two bridges, one in the southeast and the other in the southwest, allow access to the southern portion of the property including the cabin. The river is ideal for paddling and includes beautiful views of the meadow and forest. As the property is secluded, it is ideal for bird watching and observing wildlife. Wild blueberries and cranberries are found on the property as well as on the sandy areas surrounding the nearby lakes.
Amenities: The hamlet of Caslan is located approximately 7 km away by gravel road and paved highway access. Caslan features a post office, general store with everything from a chainsaw to moccasins, as well as fuel, a K-8 public school, as well as a seasonal bbq stand. The nearby provincial and municipal parks feature beautiful, calm lakes great for fishing, boating and paddling. Several more beautiful lakes are accessible within the vicinity. The communities of Lac La Biche, Smoky Lake, Boyle and Athabasca are all within 30-75km. Edmonton is approximately 180km away.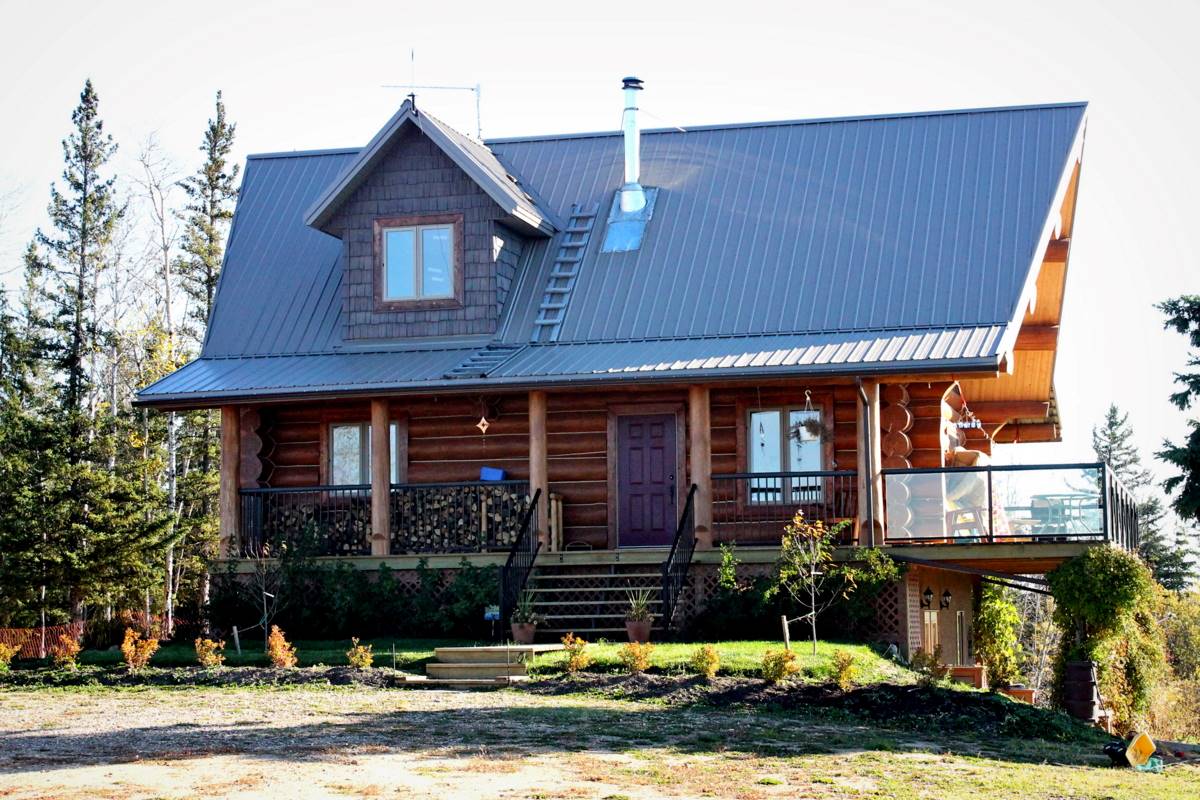 Log Home: 4 bedroom 2200 sq. ft. Douglas Fir log home featuring an open concept bungalow with a 530 sq. ft. loft master bedroom including a ½ bath and windows facing in each direction, beautiful floating pine staircase leading to the loft, handmade tamarack tenoned railings; 890 sq. ft. main floor featuring an open living room and dining room with large south facing picture windows allowing for passive solar heating and ample natural lighting, an open kitchen with an Elmira gas stove and a Sunfrost DC powered full size fridge with freezer, one bedroom, full bath, tongue and groove spruce flooring featured on main floor and in loft, woodstove used as main source of heat for main floor and loft, and an oversized back entrance, both front and back entrances lead onto wrap around deck featuring Regal wind glass railing, an outdoor eating and lounging area; fully finished 890 sq. ft. basement with 9 ft. ceilings, acid etched heated cement flooring, full size windows, an entrance to the walk-out greenhouse, family room, two bedrooms one with built in custom pine cabinets, the other with a double closet, full bathroom with laundry area featuring built in custom made pine cabinets, cold storage room with shelving, utility room including forced air furnace, water softener, reverse osmosis water system, 80 gallon natural gas hot water tank, 34 gallon pressure tank fed by 120 ft. deep well with a Grundfoss high efficiency pump (approx. 20 gallons per minute), septic tank with septic field for grey water; alarm system featuring a motion activated yard camera, excellent high speed internet service through MCSnet, cell service with booster, and Sportdog perimeter fencing.
Solar and Wind Power System: 8 panel 1620 watt rotating mounted array with a Suntracker, 4000 watt Outback inverter, 24V (12x2V) 1950Ah Trojan wet cell battery bank, housed in a natural gas heated shed along with a 18 kw Kubota diesel generator programmed with autostart, Outback Mate read-out in house for easy access to power settings and operation of generator; 1 kw wind turbine on a 75 ft. pole assisted layover tower;
Greenhouse: The home features a 420 sq. ft, south-facing walk-out solarium greenhouse with cinderblock trilevel raised growing beds, a heat sink, passive solar heating and lighting, gas heating for all season growing, electrical lighting and outlets, a 3000 L cistern which may be filled from the pond or with rainwater collection from the eavestroughs, a pressurized jet pump for watering from the cistern, stainless steel washing sink plumbed into a drain field, fold down cedar planting counters, brick flooring for aesthetics as well as passive solar heat collection. The solarium greenhouse was built with a 4 ft. pony wall, using ICF blocks, featuring cedar and clear polycarb, and finished with cement board and stucco. Entry to the solarium greenhouse includes south-facing French doors, a side door, as well as an attached entry into the home. Raised planting beds border the outside of the solarium greenhouse to capitalize on full sun exposure with passive heating from the exterior stucco wall.
Gardens: Two garden areas with raised beds, one with permanent beds constructed in a hugelcultur style, the other with formed raised beds. Herb garden feature outside the greenhouse with extended raised beds bordering the front and sides of the greenhouse. Established fall sewn first and second year seed garlic crop with option to sell product at local farmer's markets. Gardens have been garnished with ample compost from the thermophilic compost piles. Permaculture principles have been applied in all aspects of gardening including design. (Property has been herbicide/pesticide/synthetic fertilizer free for 12 years.) Haskap (honeyberry) and raspberry patch (immature) producing approximately 150 cups or more haskap each year. Great for making haskap jam!
Beekeeping: Ideal property for beekeeping as the flowering willow, cranberry, blueberry, and dandelion result in a highly prized non-crystalizing creamy white honey.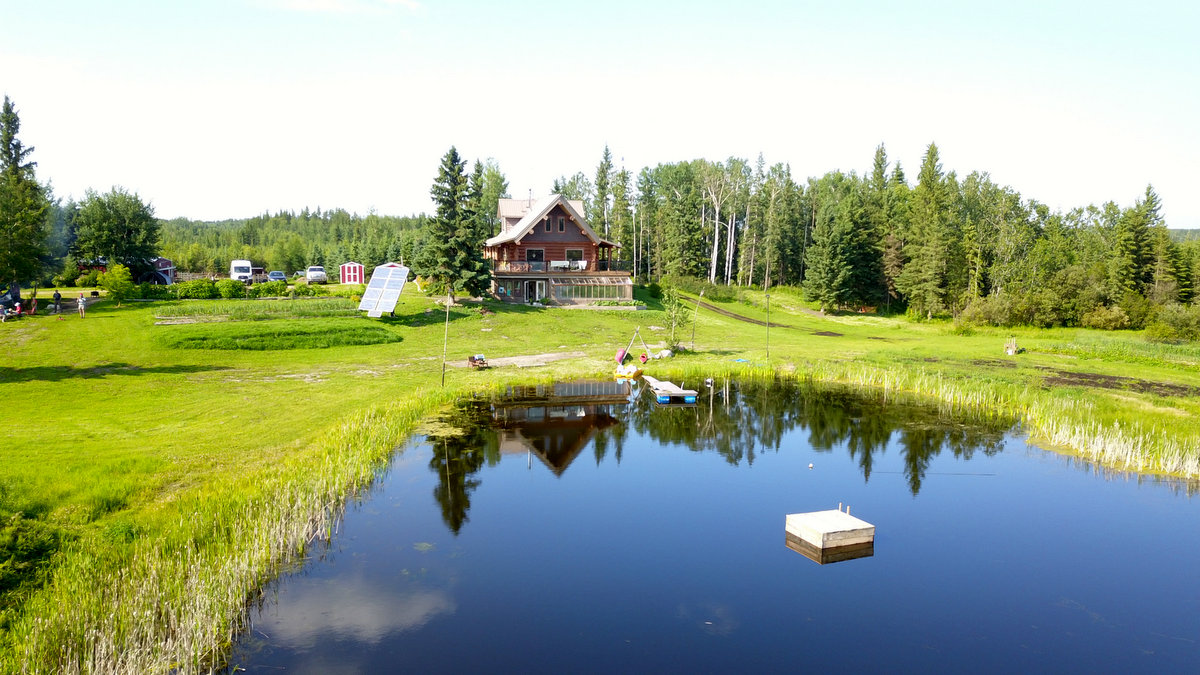 Pond: 30' x 100' dug pond with a gradual depth of 15' featuring an aerating windmill, 20'removable floating cedar dock, and floating swimming platform. Great for swimming and paddling in the summer, an amazing skating rink in the winter months including two flood lights for evening skating time. Water attracts ample migrating birds and waterfowl as well as wildlife.
Barn, Shelters & Sheds: 36' x 30' metal clad structure with cement floor, Rayovac tube style natural gas heater, 5 wood featured metal framed horse stalls, tack area, 3 stalls converted to house pigs, chickens, turkeys, or goats with outdoor access directly from stalls to outdoor pens, rolling doors on each end, single bowl thermosink stock water with access from 2 pens and pasture, water hydrant, 50 bushel poly grain bin, two 16' x 10' wooden shelters, storage shed, solar power equipment/generator shed, woodshed
$929,000
Call or email to book a tour of our property. 
780-239-8909
rivermystranch@gmail.com
By appointment only.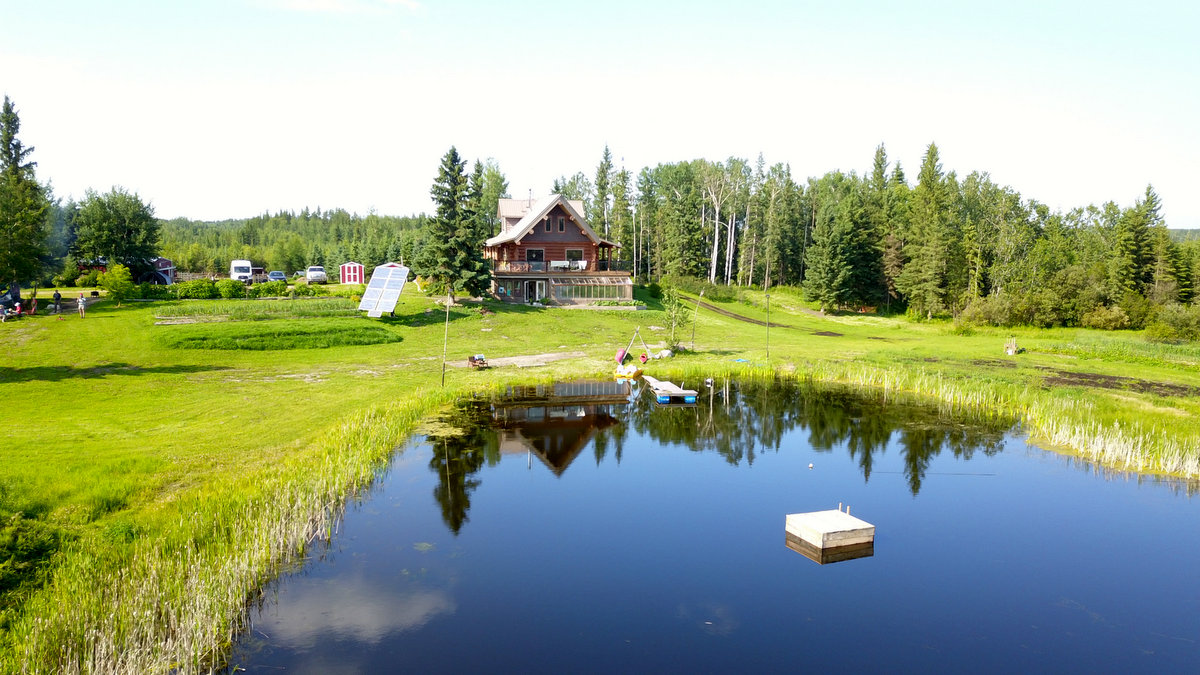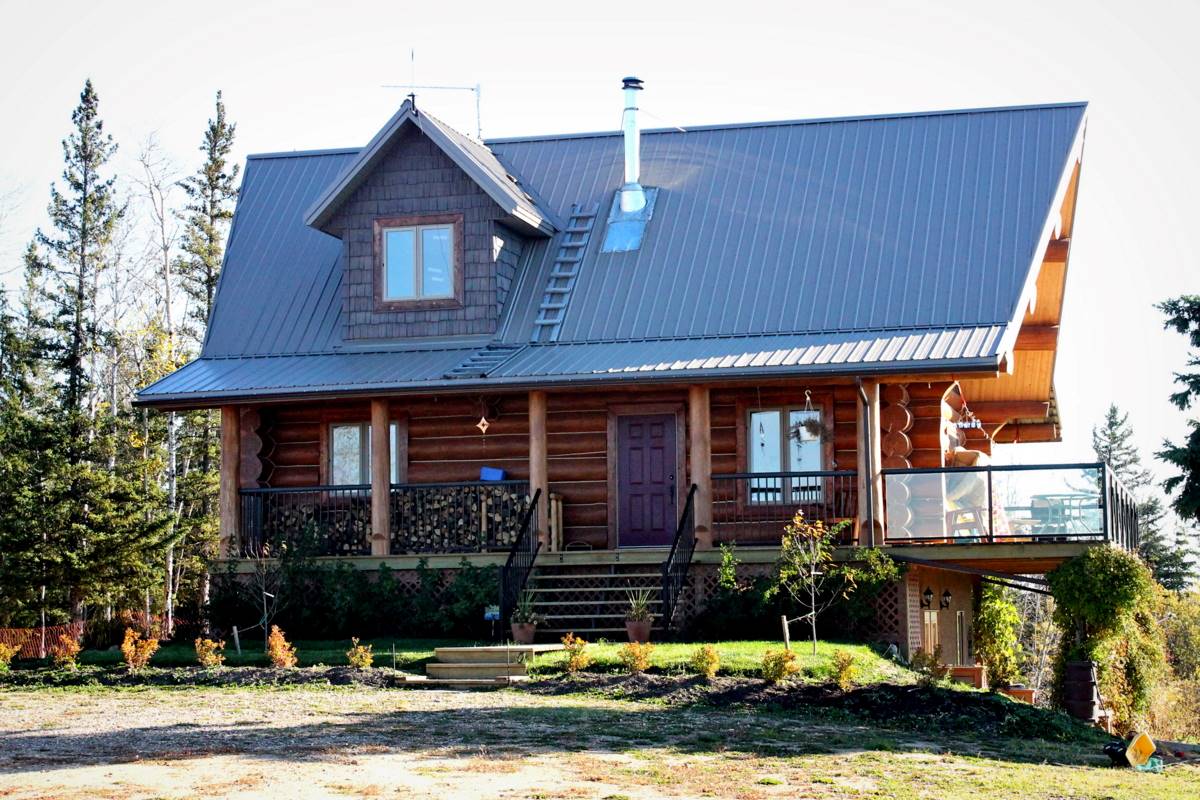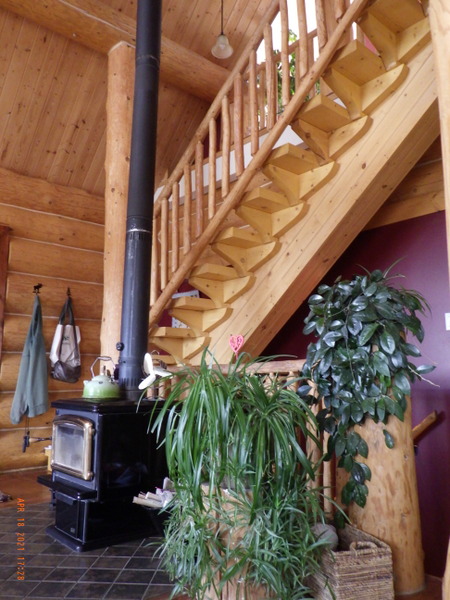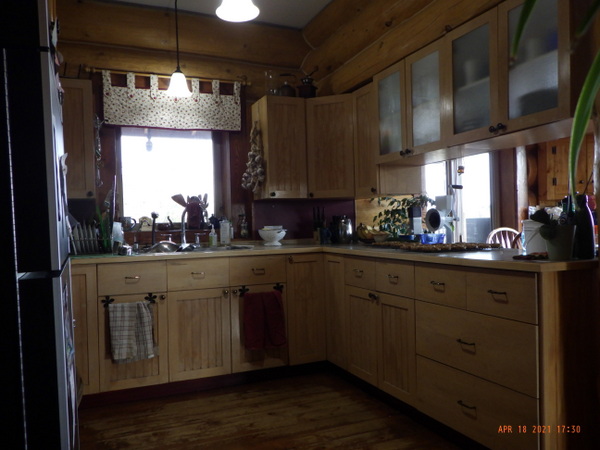 Please indicate you saw this listing at EcoProperty.ca.