HOME FOR SALE
Passive solar / energy efficient Homestead
Cardston County, Alberta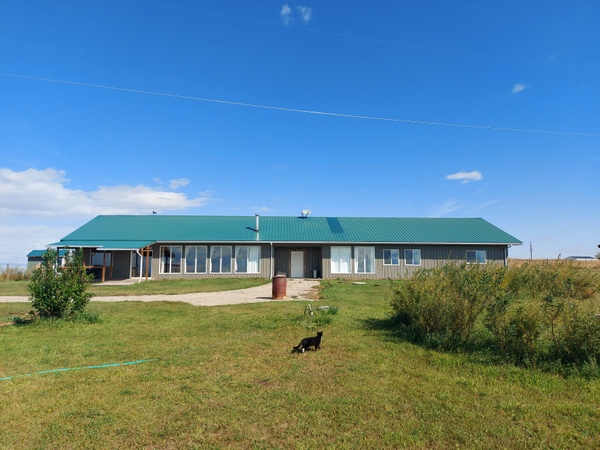 Welcome to our 3.72 acre Homestead with a great location in Southern Alberta! This home is a 15 minute drive to the Town of Cardston. A 15 minute drive to local Wally's Beach. A 3 minute drive to Woolford provincial Park and a 45 minute drive to the city of Lethbridge and Waterton national park, to name a few. There are plenty more amazing lakes, campgrounds, parks and fishing close by!
This rancher style, open concept, 3147 Sqft home is south facing and passive solar heated. The summer sun does not come in the front windows, keeping the home cool on those hot Alberta days. The colder months allow the sun in to help warm the house. The 3 Wood burning stoves can also heat this home or there is the option of an energy efficient furnace run by propane. The entire house has 9 foot ceilings that make it feel open and spacious. The knotty pine walls, ceiling & stonework create a cozy and inviting atmosphere! Live in the entire house or split it up, as there is a mother in law suite with its own kitchen,living room, bedroom and ensuite bathroom on one end of the house. Built in 2012 and continuous improvements and upgrades have been added.
There are two on demand electric hot water heaters,one for each side of the house, a great feature for large families! This home is insulated with R50 blown in cellulose in the attic. The walls are insulated with closed cell structural spray foam, which is sprayed over the studs so there is no thermal bridging. Our well is 180 feet deep and we have specifically installed a 120 V deep well pump that can be run off a generator or back up solar system.
The main kitchen features a unique rustic look with reclaimed barnwood and a baker's choice wood burning cook stove. If the power goes out you can still cook and keep warm! There is a large corner pantry and the door to a spacious cold room is off the kitchen as well. The cold room is insulated to hold the temperature. There is also outside access from the cold room that can lead to a potential root cellar.
The main living area has a cast iron wood burning stove with a wood storage area. The tall main windows allow indoor gardening boxes with room to grow flowers, herbs or veggies all year long! Enjoy the everyday view of mountains and open skies! The house is positioned on one end of the lot so that the majority of the land can be seen and enjoyed from the front windows!
The laundry room features easy access to the outside clotheslines. There is a built in storage closet measuring the same as the bedroom wardrobes and a built in shelf.
Bedroom #1 has 3 custom built in wardrobes. These wardrobes are 93 7/8" high, 19 5/8" wide and have a depth of 22 7/8"!
Bedroom #2 has 2 built in wardrobes with the same measurements, a built in book shelf and built in toy storage!! Which can also be used for any type of storage.
Bedroom #4 has a smaller built in wardrobe and two built in toy storage units!
Bedroom #5 is part of the mother in law suite and has 4 built in wardrobes, a built in bookshelf and desk! This room also has the attached ensuite bathroom that has built in shelving.
This home has a natural clay floor to keep you grounded! The clay floor extends down the hall and into the living room and kitchen of the mother in law suite.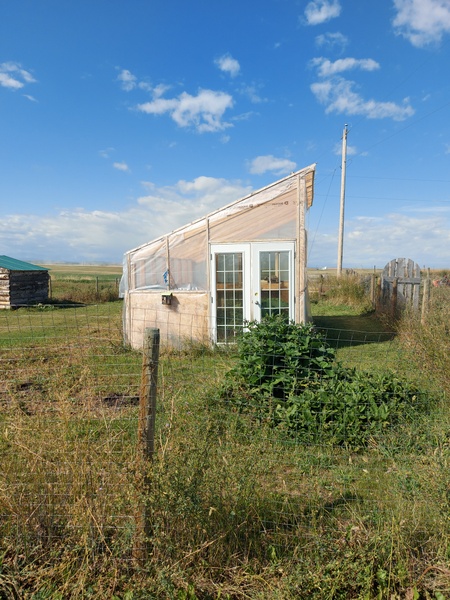 Enjoy the large fenced garden area containing a greenhouse, garden shed, young apple trees, rhubarb, producing black, red currant bushes & gooseberries. Welcome the tulips every spring & poppies in the summer! There is plenty of space to plant more! Elsewhere on the land are producing cherry trees and smaller fenced areas for animals to live and graze.
Spend your evenings watching the stars and roasting hot dogs in a great fire pit area surrounded by caraganna bushes to keep things warm and cozy!
A great playground for the kids with slides, a tractor tire structure and a swing!

The outbuildings offer plenty of storage space! The grain bin is set up with a winch for hanging wild game to be skinned & de boned.There is a chicken coop that is currently being used for rabbits. A garden shed, tool shed and a shed to store firewood.
One of the best out buildings offered is a solar powered, 218sqft cabin! Perfect for guests or can be used as a potential airbnb for extra income. This cozy cabin has a large window to enjoy the sun setting over the mountains. A loft for sleeping and a wood burning stove for heat. Equipped with a 690watt solar system, with a 24V 60amp charge controller and a 3000watt, 120V inverter! This system can run any power tool and can be used as a back up system for the main house!
A lot of planning and love has gone into this Homestead and it has so much more potential! We are hoping to find someone who will enjoy it as much as we have and add their own ideas and dreams! Don't hesitate to reach out to us if you have any questions!
$589,900.00
Contact: 
1-403-915-7805
chelsie_raiche@hotmail.com
Serious inquiries only, please.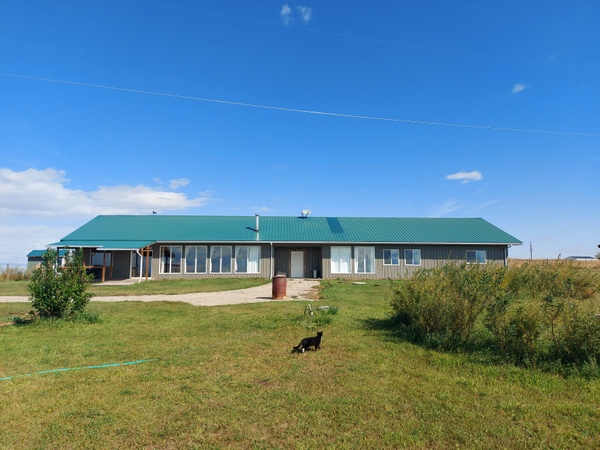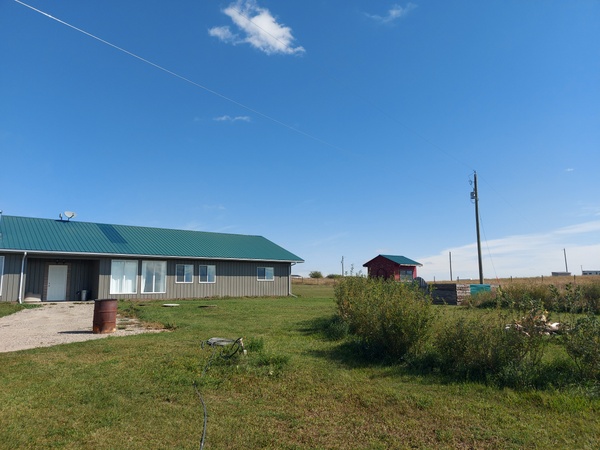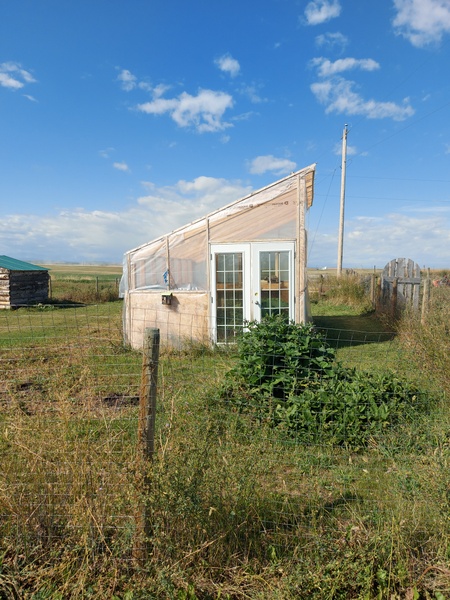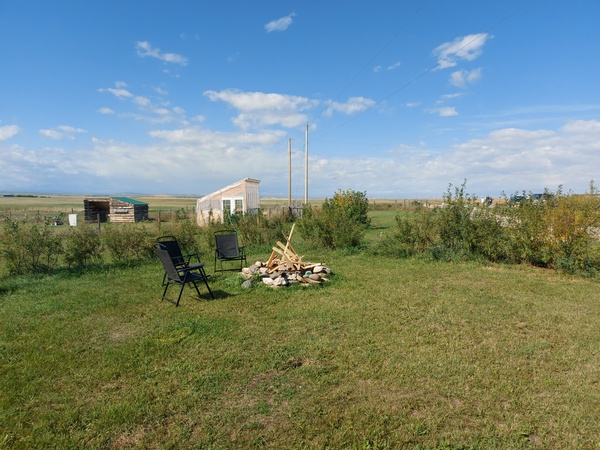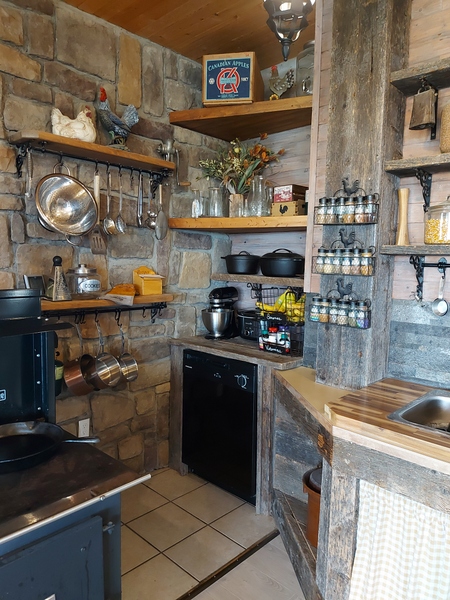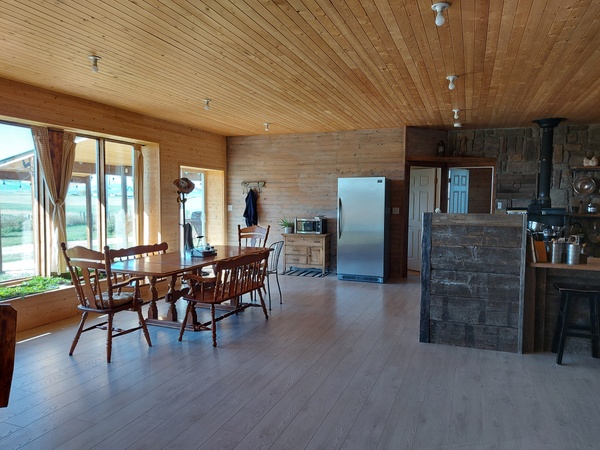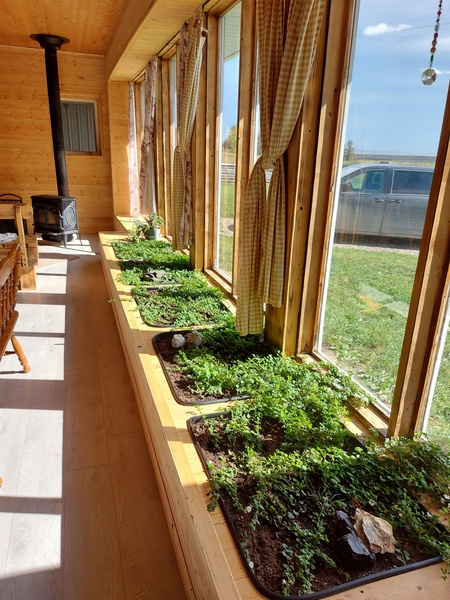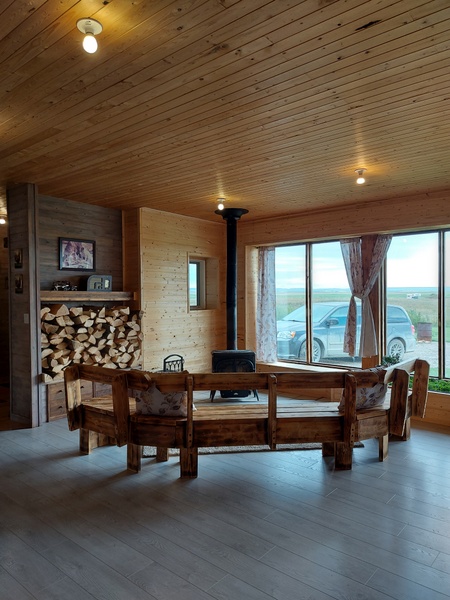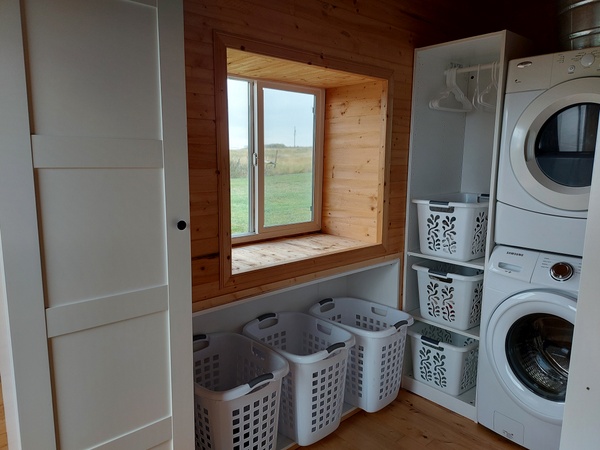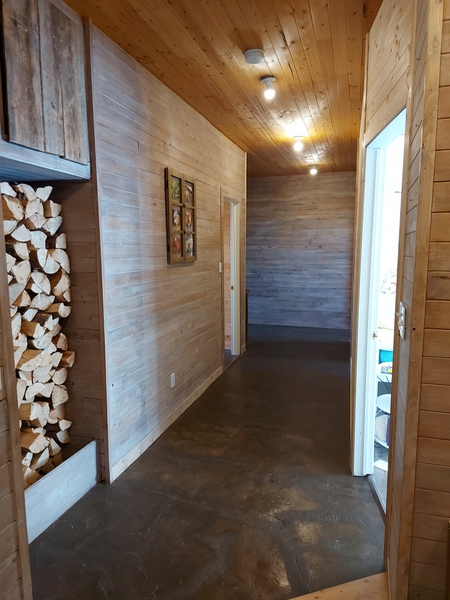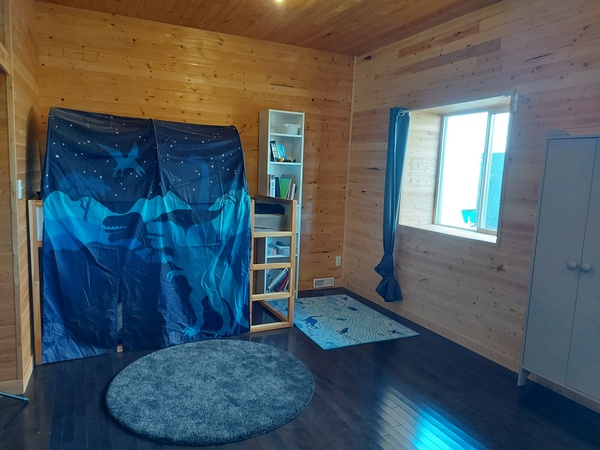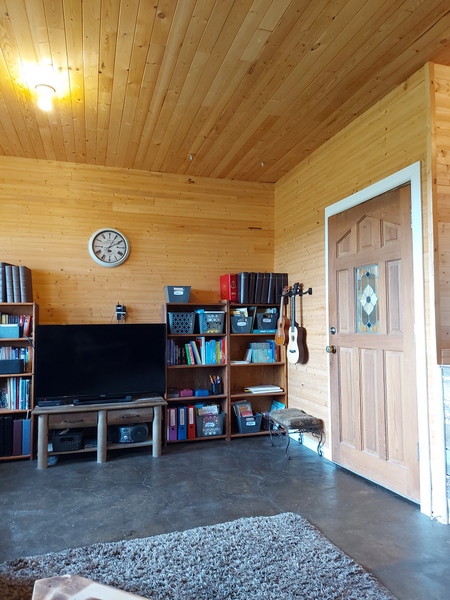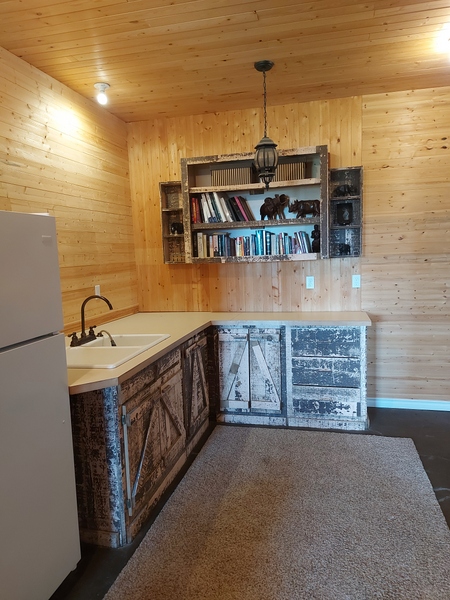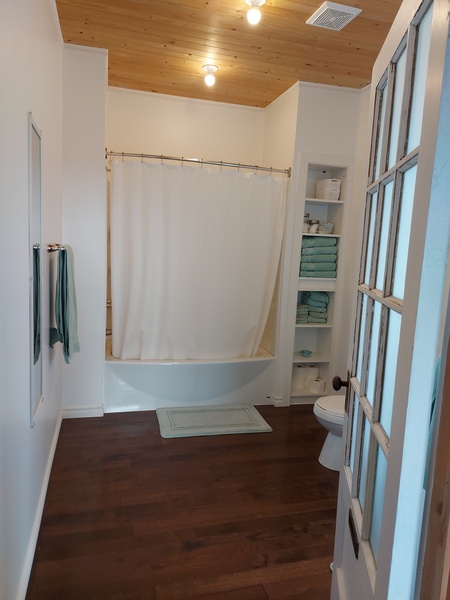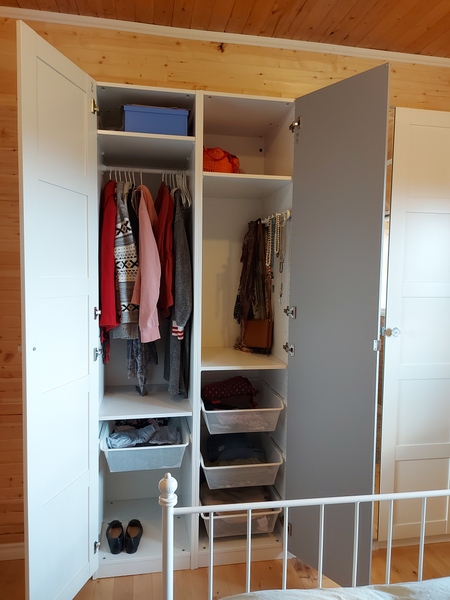 [wimg50]
Please indicate you saw this listing at EcoProperty.ca.