ESTATE FOR SALE
Collingwood 30 Acre Eco Estate
Collingwood, Ontario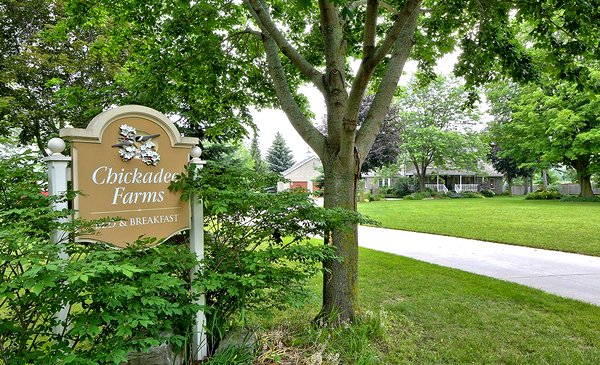 Imagine an early morning horseback ride through your meandering trails. Sipping cocktails poolside on your sun-soaked patio. Playing tennis on a court fit for the US open. Picking pears and raspberries from your organic garden. Making smores with the kids and camping out in your own log cabin in the woods. Entertaining family and friends at your prestigious Ralph-Lauren-style country property.
If the estate life suits your family, call today for a private appointment. Minutes from downtown Collingwood, miles from ordinary. Offered at $3,400,000
Minutes from downtown Collingwood, miles from ordinary.
The History
This expansive property was originally settled by the McArthur family in 1895. They set out togrow cherry and apple trees in addition to dairy farming. Several old apple trees remain on the property from the original orchard operation, which historically extended back to the Black Ash Creek. The last remaining orchard is now for posterity. It is totally organic and enjoyed by family and friends, with picking in the fall.
Years ago, the dairy cattle were housed in a barn that was located on the mound behind the housewhere the top of the waterfall sits today. Symbolically, the flow of the water cascading down the rocks was designed to pay homage to the property's rich heritage and passage of time.
The large Scott Pines visible across the front the property were planted by Mr. McAurthur in 1920. The iconic tree in front of the barn is a heritage breed no longer grown and is over 100 years old.
The current house is a reproduction of the original farm house that was first established at the turn of the century by Mr. McAuthur. The original home was formerly located in front of the existing house.  Pictures and video compilation an be accessed through the following link:
http://collingwood-real-estate.ca/properties/2935-concession-10-n-nottawasaga-rd-collingwood/
Please indicate that you saw this listing at EcoProperty.ca.