COUNTRY HOME FOR SALE
House for Sale on Shared Land in the Slocan Valley

New Denver/Silverton in the Kootenays, British Columbia
$375,000
Video: https://vimeo.com/258522339
1700 sq. ft. house on 38 acres of land shared with others. Includes 2 cabins without winter plumbing, a 4 bay garage, a greenhouse, an established perennial garden and a vegetable garden with raspberries and blueberries. The robins beat me to the huckleberries right outside the door.  There is also a root cellar and a freezer in its own room accessed from an outside porch.  Ownership will include 1/4 share in a tractor with snowblower.
We are a corporation that holds the land in trust for the shareholders. Of the four lots: one person does not live on his lot but is in Silverton (1 mile away) and he gardens in the meadow at "Adela"; a couple live in a new house overlooking the meadow, one of the lots sits on the edge of the property looking over the lake and valley which has just sold to a retired couple . The fourth lot, owned by the writer (73 year old single woman), is at the end of the meadow closest to the creek. The houses do not have line of site to each other but are quite close.  Because we own the land together, it is not possible to get an ordinary bank mortgage.  And I can not carry the mortgage.
We are in the forest with clearings around each house and located around the meadow, situated above Slocan Lake.  Each "lot" has their own garden space within the meadow which is fenced to keep out deer and bear (and it does).   If you haven't been here, it is stunningly gorgeous, full of stories from many people about driving down into New Denver or Silverton and realizing that this is home. The downside is overcast skies in winter. My house has a lot of window so its quite bright and I don't mind. Some people ski in the back country in the sun, some people just complain, some leave. Some just love it here completely and stay, happy.
Life in the country entails quite a lot of work so i would suggest no less than two people take this on.  This is a large part of why i need to leave while i'm still in physically good shape, but not enough so to keep the work load i have created while also being involved with various things in the village.Check out the video and if you are truly interested, email me with your questions and give me your phone number if you would like to talk to me. One important thing to mention is that we do not want any dogs that bark or chase deer. A well behaved dog could be acceptable. 
If you do not know the area, please do a little research online.  Silverton population is about 200 and New Denver about 450.  Nelson is 100 km south of here with a population of around 10,000 (i'm not sure of this number - hasn't changed since i came in 1972).  For city people this could be too sparsely populated.  If you are interested after seeing the video and you know the area somewhat, and you are ready to make the change and you have the funds available, i'd love to talk to you on the phone after our first email contact.
Contact: house4salewh@gmail.com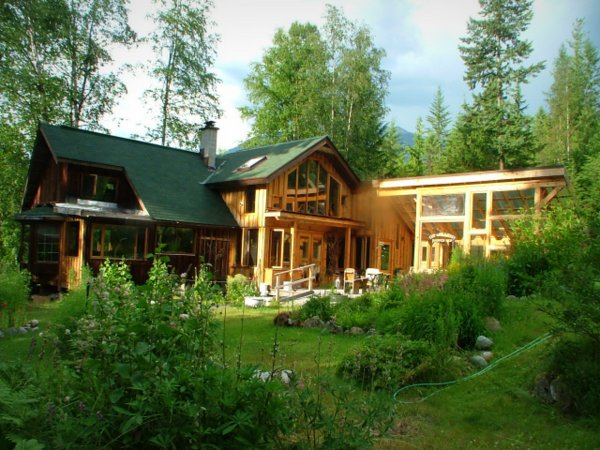 House

Guest cabin
Photo from the meadow showing a communally used building we call "the shed"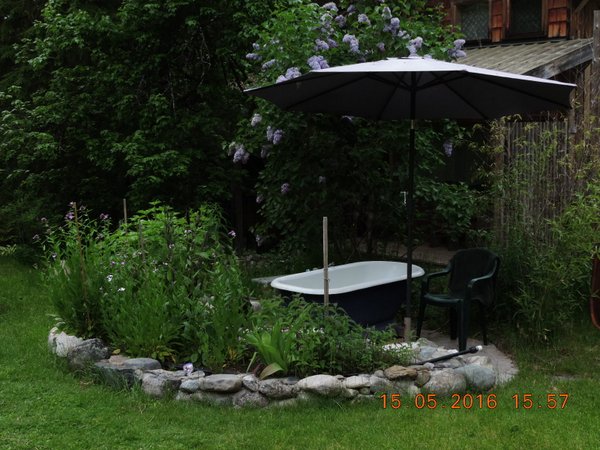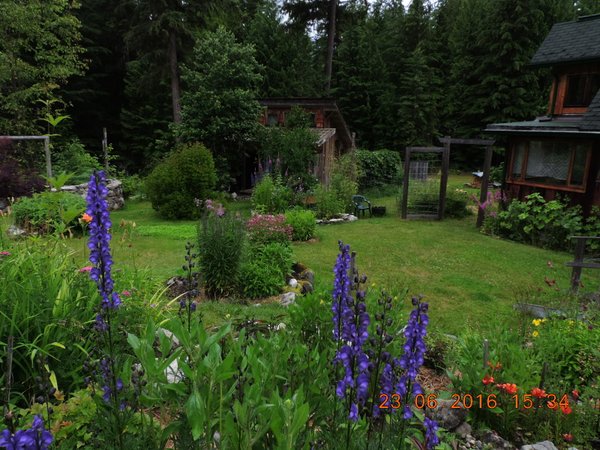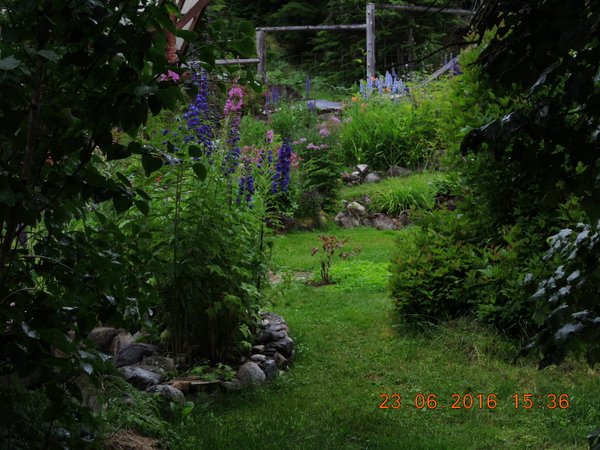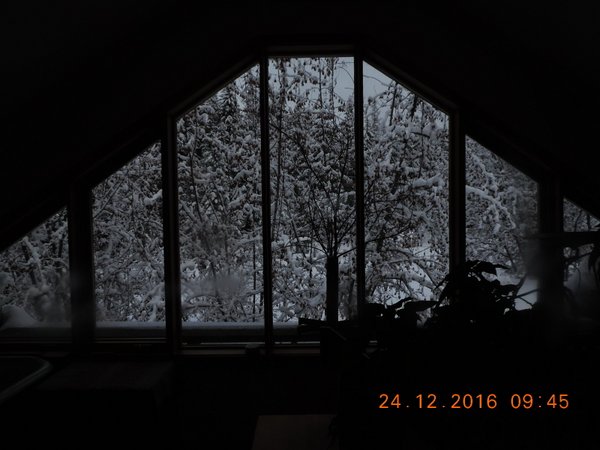 Please indicate you saw this listing at EcoProperty.ca.