WILDERNESS LODGE FOR SALE
Moore Bay Portfolio – Moore Bay & Andrew Bay – Lake of The Woods
Lake of The Woods, Northwestern Ontario, Canada
Your private secluded wilderness lodge awaits you at Moore Bay, Lake of the Woods, Ontario Canada. Lake of the Woods is one of the most dramatic, mysterious and surprising lakes in the world. Whether you are an angler, hunter, outdoor enthusiast, vacationer or just want your own exclusive getaway, the Moore Bay Portfolio is a generational opportunity to acquire enviable privacy and freedom on over 50 acres of diverse land and in excess of 2000 ft. of low to medium profile shoreline on two amazing and secluded bays – Moore Bay & Andrew Bay. Ideally suited for a Family Estate with something to offer each generation.
Moore Bay Lodge is a modern off-grid fishing lodge on 13 acres of property with 620 ft of shoreline. It is a turn-key modern and newly renovated remote fishing lodge with 9 Cabins and main lodge. It offer an established business and growing clientele list. All cabins and equipment are in outstanding condition. The whole property is very well maintained.The pleasant and comfortable cottages range in size from 2 to 4 bedrooms, accommodating from 4 up to 9 people and 40 guests in total. They are all fully equipped and will be handed over ready for occupation. The acquisition of Moore Bay Lodge is an incredible opportunity to acquire and build upon the modest base business that the Owners have developed over the past 15 years.
"Moore Bay Castle" The crown jewel is a majestic 5,400 sq.ft. luxury log home built with the tall red pines indigenous to the acres of forest located on the property. It is a four season self-sufficient, off-grid masterpiece of a home. No detail was overlooked, from construction to mechanical to finishing. Wake up in the master bedroom with a stunning view of the bay from your bed as you start your day, followed by a cup of coffee in the East facing screened-in porch, or on the lookout tower, enjoying the fresh breeze from the lake in the warm summer months. In winter you may want to sit by the fireplace and gaze at the beauty of the snowcapped pines or maybe even enjoy a sauna while basking in the clean crisp air of the majestic Canadian North.
5 Subdivided Lots – Separately Surveyed and Registered For the next generation, five well positioned subdivided low profile lake front lots in a wind protected exclusively private bay offering a total of over 34 acres of prime development land. Imagine what your mornings would be like, waking up to the sunrise streaming across the absolute serenity of your own private bay. The offering is five lake front, low profile lots with over 1000 feet of shoreline and comprising over 34 acres of unique varying terrains, surround by Crown Land and touching two amazing and secluded bays – Moore Bay and Andrew Bay. The large open field could be developed into a golf course or used for horse, sheep or cattle ranching. Numerous hiking trails meander through these untapped forests and Canadian Shield. Contiguous lands of this size and privacy in wind protected bays are an extremely rare offering. This is a legacy Property that will benefit families for generations to come.
$4,400,000.
Contact:
Shelley Torrie Home and Cottage Realty 
Independantly Owned and Operated
Shelley Torrie, Broker of Record
(807) 468-1120
storrie@kenora-realestate.com
Joey Katz, Broker
(807) 466-2770
jkatz@kenora-realestate.com
Becky Doucette, Salesperson
(807) 407-8607
bdoucette@kenora-realestate.com
Office (807) 547-4020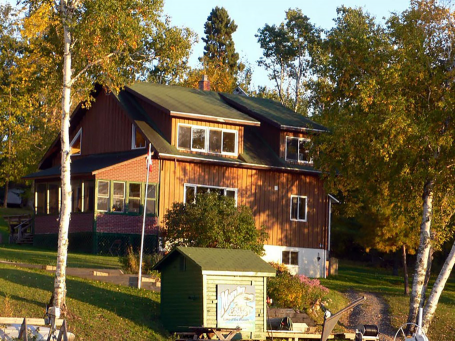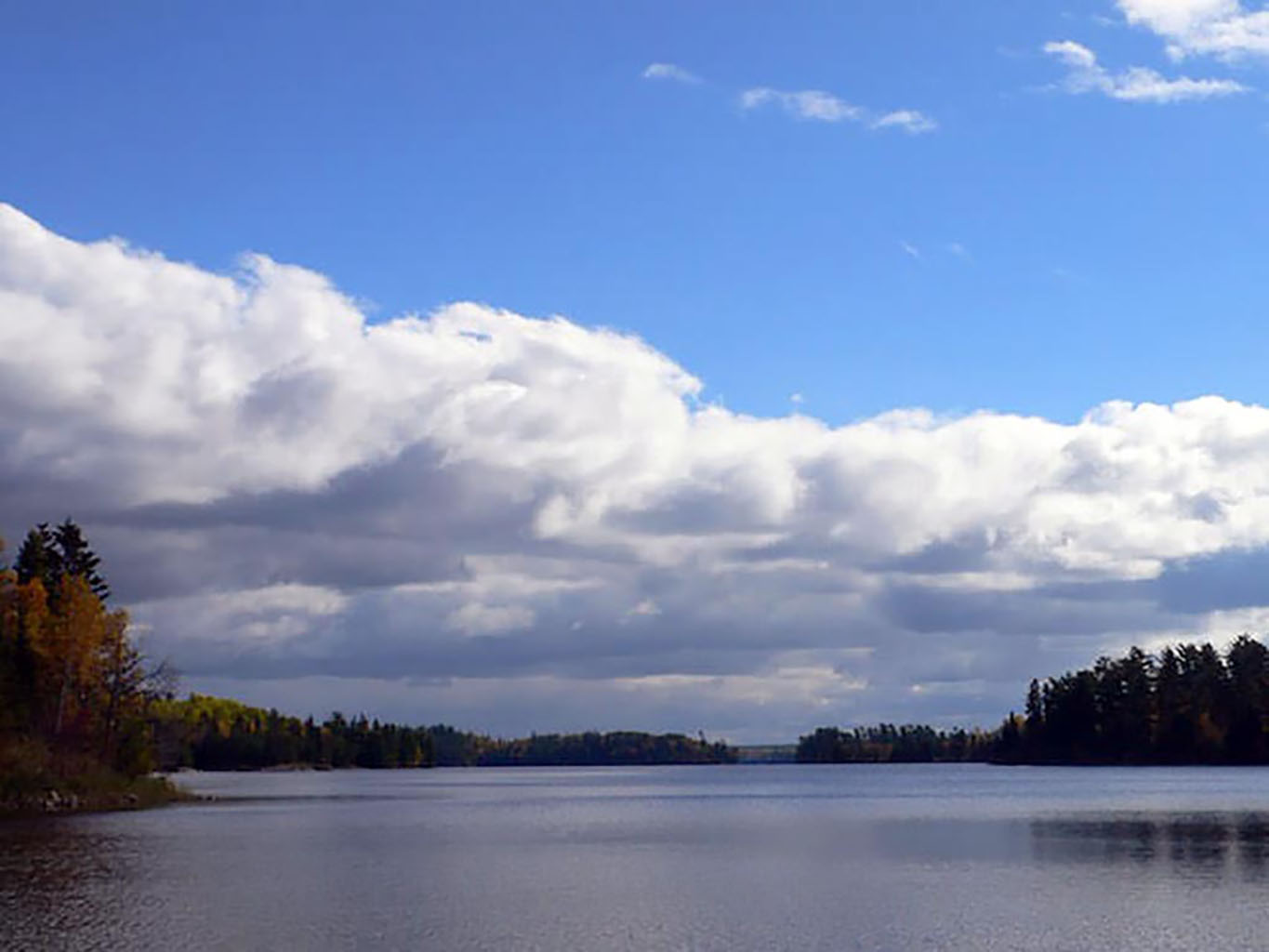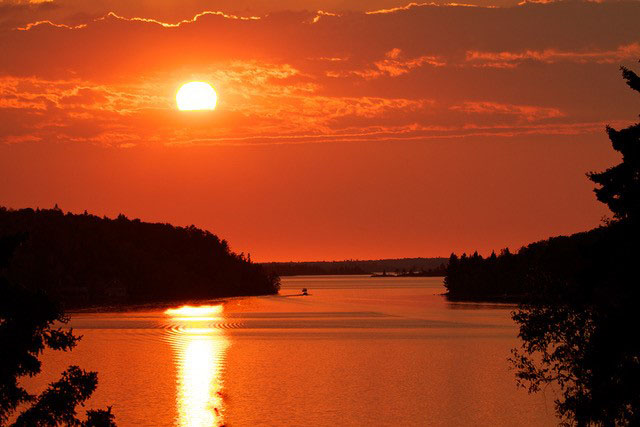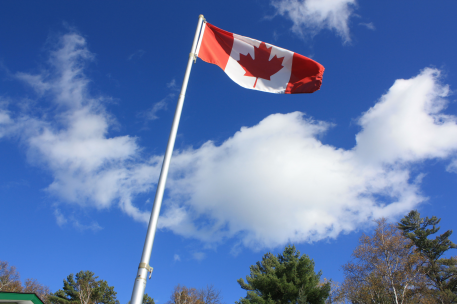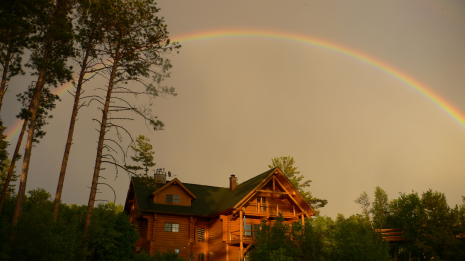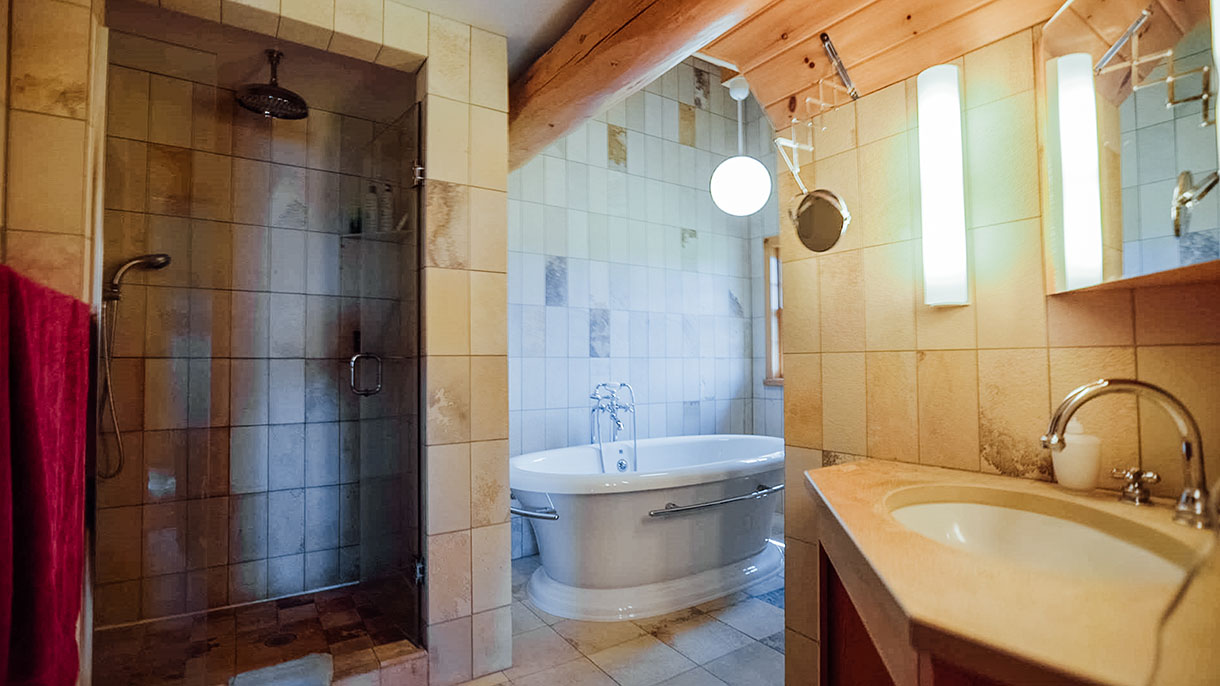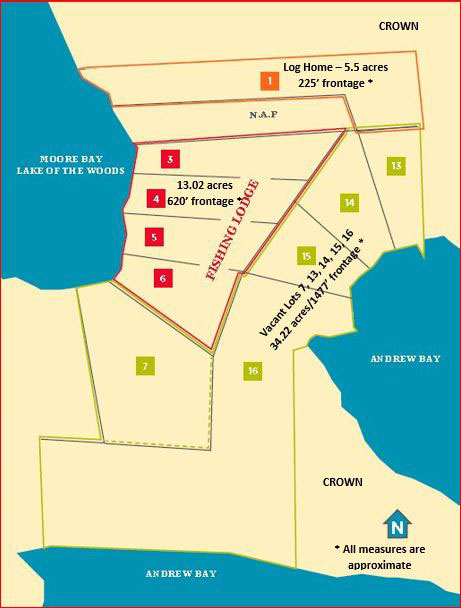 Please indicate that you saw this listing at EcoProperty.ca.