HOME FOR SALE
Green Roof Earth Sheltered Home For Sale
Rock Creek, British Columbia (Southern Interior)
This is a professionally designed Green Roof Earth Sheltered Home carefully built 8 years ago to create an environmentally friendly home with very low heating/cooling costs. Equipped with hot water in floor heating and wood stove, there is no need for any air conditioning. This is a http://www.formworksbuilding.com designed building made of four inch thick concrete igloo shaped dome. There is hook up for a solar hot water system and the building can easily be converted to off the grid solar.
A quiet and private property with amazing mountain views, featuring approx. 2800 sq ft living space, two stories, large open living room, kitchen cabinets and table are made of repurposed barn wood, travertine stone floors, four bedrooms, two bathrooms, den, large storage room, mechanical room and large front concrete deck. The front facing walls are constructed of insulated concrete forms with six inch concrete. This structure can withstand any severe weather conditions and threats of forest fire.
The home is south facing making the interior very light and airy. On the property there is a one bedroom guest cottage, a tool shed, wood shed and a 40 ft buried container with root cellar. The property boasts 8 acres with one acre of 7 ft high fence, in which there are three vegetable gardens, mature fruit trees, strawberries, raspberries, haskap berries and currants. All gardens and trees are watered with an in ground irrigation system.
We are located in the scenic small town of Rock Creek BC, with gas stations, grocery, pub, post office and a few specialty stores. The property is approximately 30 minutes to Mt. Baldy Ski Resort, 40 minutes to Okanagan Wine Country, and an hour and a half drive to the city of Kelowna.
Price: $485,000
Contact:
Deb Millett
250-446-2966
deborahm

nethop.net*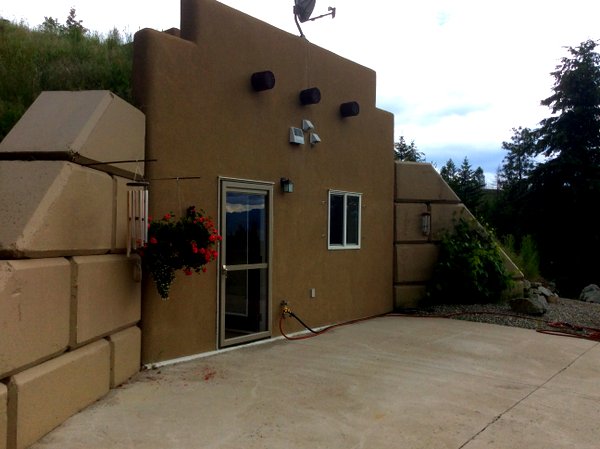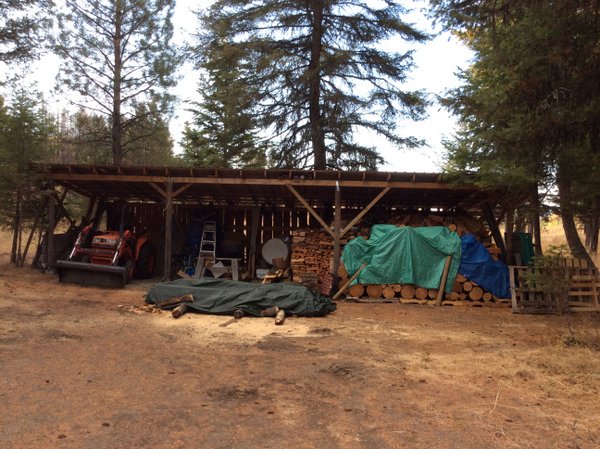 Please indicate that you saw this listing at EcoProperty.ca.
*Email: The e-mail address above has been masked to prevent spam. Please copy the address or type it manually, add the @ sign, remove "mask" and any spaces.