HOME AND PROPERTY FOR SALE
84 Acres ~ Managed Forest Wild Life Habitat ~ Birder's Paradise   Breathtaking Views!  Potential Maple Sugar Operation.

Madoc, Ontario
MODERN LIVING IN A FOREST RETREAT. Centrally located in Hastings County, between Peterborough and Belleville.
This is a rarely offered, one-of-a-kind property and is guaranteed to provide years of enjoyment for those who wish to live cooperatively with Nature literally at your doorstep.  
The beautiful wrap around front porch allows several seasons of outdoor living for both quiet reflection and /or family and friends gatherings.
Several gardens with perennial flowers are sprinkled throughout the property.   With excellent trails, the forest provides a plethora  of flora, fauna, trees, caves, and rock cliffs to explore.    As a main stop-over for migratory bird species,   the property is a delight for bird-watchers and nature conservationists.   Mature Deciduous  trees are abundant on the property,  including Sugar Maples,  Red and White Oak, Hickory,  American Beech, Basswood, and Siver Birch.   Natural woodland plants abound.   Potential Maple Syrup Operation!   Canadian Maple syrup,  barrel for barrel,  is more valuable than crude oil and has proven health benefits .
There are a number of sheds and outbuildings for wood and equipment storage.  An old Maple Sugar shack complete with pails and spigots can be recommissioned if desired by obtaining a new evaporator for maple syrup production from the ample Sugar Maple trees that grow on the property.
The home was custom built by a master builder and restorer of Victorian homes. There are 3 bedrooms,  4 bathrooms ,  a formal dining room .
The interior is a visual feast for the eyes and the senses!  From the unique hardwood floors,   wide baseboards,  reclaimed and rare Victorian light fixtures,  to the authentic Victorian fireplace mantel  with a zero-clearance wood fireplace,   the professional craftsmanship is evident throughout the home.   Of special note is the carved wood duck embedded into the staircase rail  that leads to the upstairs hallway with vaulted ceilings and a cathedral window.   From here one can see the magnificent  views of the surrounding hills and valleys.     Each bedroom  w/  walk in closet.    The large  master bedroom has its own ensuite with a jetted tub.   The second bathroom   features a new and modern   slipper -back clawfoot tub and a window overlooking a forest  wonderland.    Two large 2 car garages are attached to the west side of the house where an ample parking lot is located. 
The  unfinished basement  has high ceilings and a separate entrance to the outside.   A  water sprinkler system,  a full bathroom with shower. 
Top of the line  wood/oil combination  furnace.  Deep well provides ample water. 
$649,000  
For additional details please Call/text or email Danielle:
daniellev@xplornet.com 
Call 613 813 3838
Text 613 847 4547
Danielle Valentik sales person. 
REMAX QUINTE Ltd. Brokerage
106 N. Front St. Belleville ON  K8P 3B4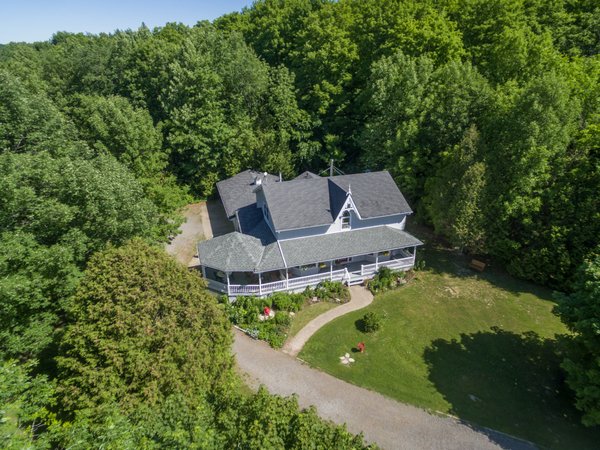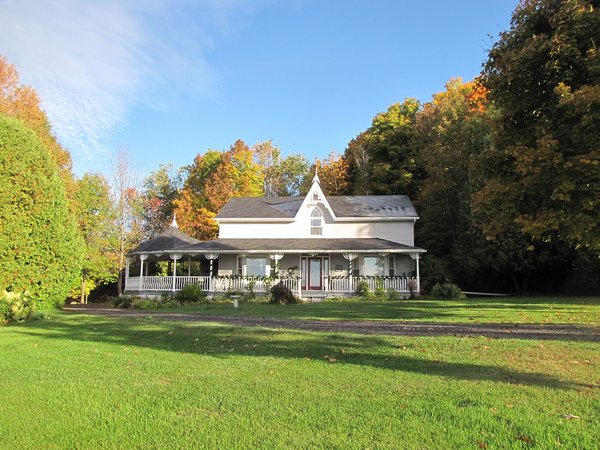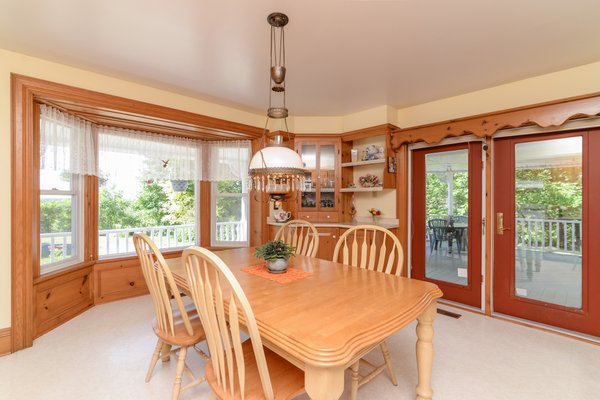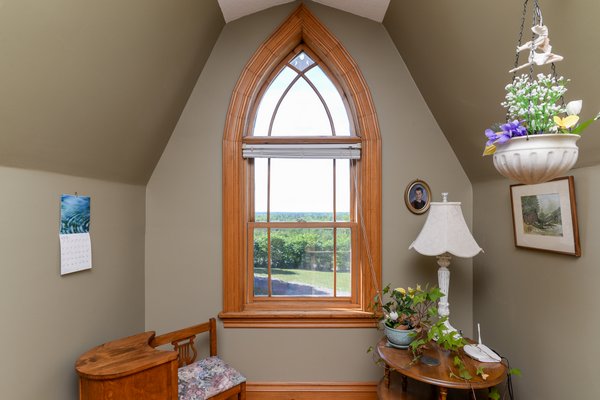 Please indicate you saw this listing at EcoProperty.ca.