SOLAR HOME & PROPERTY FOR SALE
Solar Powered – Acreage, Home, Shop, Rental Cabin & More
near Dawson City, Yukon, Northern Canada
This Yukon property (5 acres) with solar-powered log home, shop and rental cabin is located 6k upstream of Dawson City. Sunnydale is well known for its fertile soil and south-facing slopes that provided the Klondike with agricultural products during the gold rush era. To get here you take a 5 minute ferry ride/ice bridge crossing and then enjoy an 8km scenic drive on the Top Of The World Highway and Sunnydale Road with views over the Klondike and Yukon Valleys. No municipal utilities available. However, there is cell/internet reception that makes it possible to live an independent and self-sufficient lifestyle while also staying in touch with the world.
Main Building – Yukon log home
Log home dimensions: 16' x 18' inside + 10' x 12' addition + porch
Both rooms round logs, scribefit with dovetail corners
Completed in 2010
Timber frame roof construction
Large bedroom upstairs (16' x 18')
Storage in attic (10' x 12')
House has basement, but not full standing hight (appr. 4.5' clearance)
Heat from woodstove
Electric power supply
Solar panels (1800 Watts at 24 Volt)
1 inverter 150 Watts - 120 Volt 60Hz
1 inverter 4000 Watts - 120/240 Volt 60Hz
Water storage
Water storage capacity: 1400 liters
Running and pressurized cold water
Running hot water from solar (appr. March to October, depending on weather)
Freezer and cool space
Basement keeps produce cool and dark, lots of dry storage space
Energy-efficient freezer in shed close to house - runs on solar
Freezer supplies ice for cool space.
Guest Cabin – great for rental income
14' x 18' inside + 14' x 8' loft bedroom
Log home, 4-sided logs with dove-tail corners
250 sq ft downstairs
112 sq ft loft with ground-level queen bed
Electric power supply from solar panels: 500W, 24V
Spacious kitchen
Cold storage space
Running water in kitchen sink (gravity fed)
200 litre water tank
Gas range for cooking, wood stove for heat
Porch with private backyard
Guest outhouse
Timber-framed woodshed
Workshop/Heated Garage - Lots of space for all your projects and tools

Drive-in workshop dimensions 16' x 28' (outside) + 8' x 28'lean-to
Workshop with 1 door, 1 gate, winterized, woodstove
Power supply via inverter at the main house (120V/240V)
Workshop attic great for storage 16' x 28'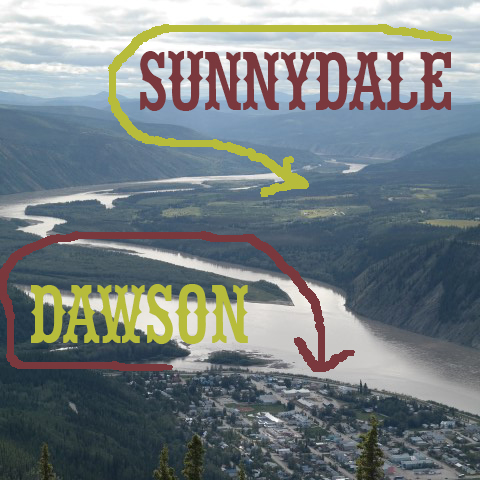 Miscellaneous
Workshop attic great for storage 16' x 28'
Water tower: 6,000 liter/1,250 gallon capacity
Second guest cabin 8' x 10' (outside), stick frame. Includes woodstove, single bed and efficient use of space
Fenced in vegetable garden with well-nourished and lovingly worked soil
2 outhouses (large guest/rental cabin has its own outhouse)
Compost and large field for additional agriculture
1 woodshed at 4 cords capacity + 1 wood/tool shed which holds garden tools and freezer + ca. 3 cords wood


Price: $295,000
Please contact us for further information at:
yukon-home@posteo.net
or visit http://www.loghome.seamonsters.ca

Main building

Workshop

Workshop main floor

Workshop upstairs

Rental cabin

Rental cabin kitchen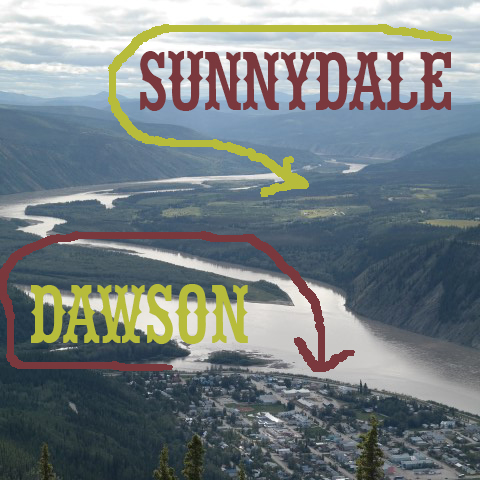 Location

Guest cabin

Water tower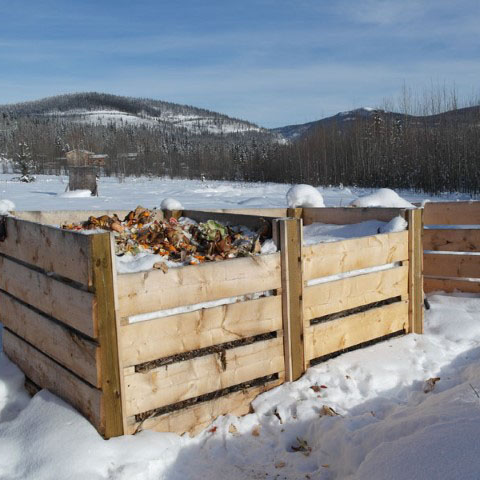 Large garden
Please indicate that you saw this listing at EcoProperty.ca.