OFF-GRID HOME & PROPERTY FOR SALE
"Private Oasis in Northwestern Ontario"
Kakabeka Falls, near Thunder Bay, Ontario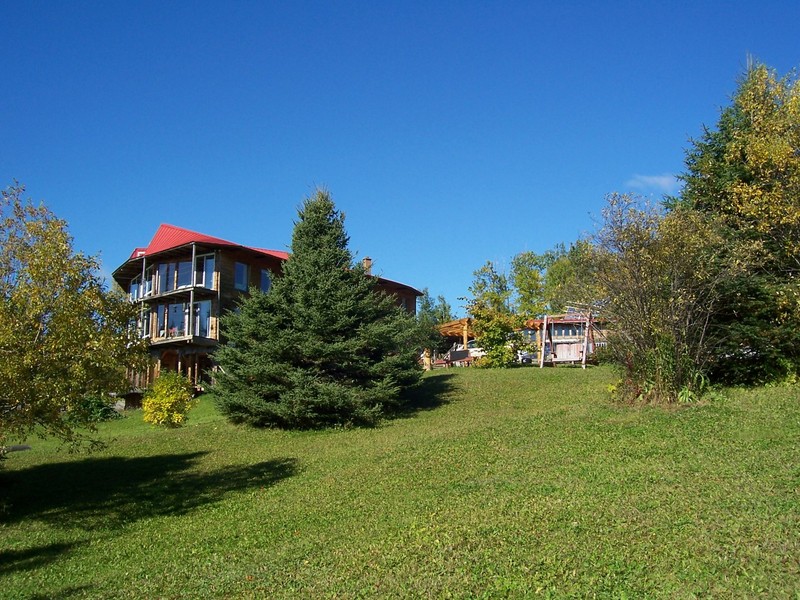 Self isolate with your family in this stunning 6000 square foot secluded home, located 25 minutes from Thunder Bay International Airport and 10 minutes from Kakabeka Falls in the Unorganized Township of O'Connor. Built in 2000, this post and beam construction offers incredible views from the floor to ceiling windows along the south side of the building. Enjoy the abundance of wild fruit trees and berry bushes in the mixed deciduous and conifer forest on the 160 acres included on this property. Share the forest with an abundance of wildlife including deer, bears, foxes, moose and a dizzying array of colourful songbirds.
Electricity is generated through a solar power system with a back-up generator. The home is heated with a propane hot water system, along with a pellet stove and wood fireplace inside the home, to supplement the passive solar heating from the south facing windows.
Enjoy three levels of luxurious living space. The lower level boasts a full kitchen, two bathrooms, a private entrance and open concept living. The kitchen, bathroom and fireplace located on the main floor provide ample space for family get togethers and alone time. The upper level contains two bathrooms, laundry facilities and sleep space.
The house is wifi enabled and you can easily work from home and help your children keep up to date on their studies. The panoramic views of the mountains and the Thunder Bay harbour are unique and inspirational.
Post and Beam, 6000 square foot, open concept home.
South facing floor to ceiling windows on all 3 floors
Hidden from the main road via a picturesque winding driveway.
House utilizes a small solar system for water, lighting and appliances
Natural gas for heating, cooking.
Fireplace and pellet stove provides back-up wood heating
160 acres of mixed boreal forest
Beautiful natural 4 km trail network
Spring fed well water tests @ 7.2 alkaline
Raised garden beds suitable for market gardens
Perennial flower and herb garden
We have lovingly stewarded this land for 20 years, and as we approach our 80's, are now ready to find new guardians who will protect the land and creatures who live here. If you are seeking the 'best of both worlds'...peace, privacy, quiet, and the company of wild animals, with close proximity to an urban centre, this may be your dream come true.
Main floor main entrance; open concept living room, dining room, office space, kitchen; two piece bath; fireplace
Second floor three sleeping areas, three piece bath, four piece bath, laundry facilities, ample storage
Lower-level open plan living space, kitchen, two washrooms, private entrance (could be separate suite)
This property includes: two propane stoves, two refrigerators, two dishwashers, deep-freeze, frontloading washer and dryer, 9000 w generator, log splitter, plus a Cub cadet with snow plow, snow blower and deck mower.
Location
30 minutes west of Thunder Bay, Ontario, Canada
40 minutes to Lake Superior - deepwater port and marina
10 minutes from Village of Kakabeka Falls via Highway 590
$650,000
Video: https://www.youtube.com/watch?v=Ax4gAxriOdM
Contact: 807-628-9724, 807-627-7585 
email: taiga@tbaytel.net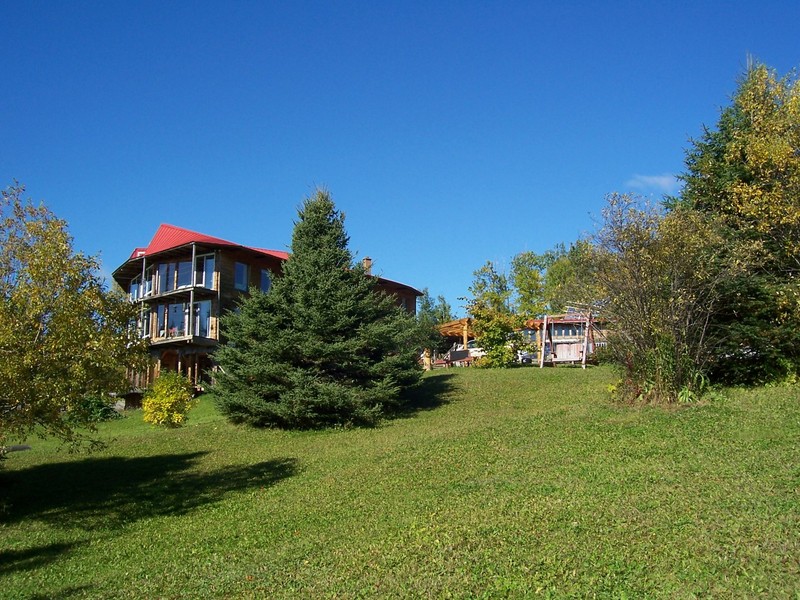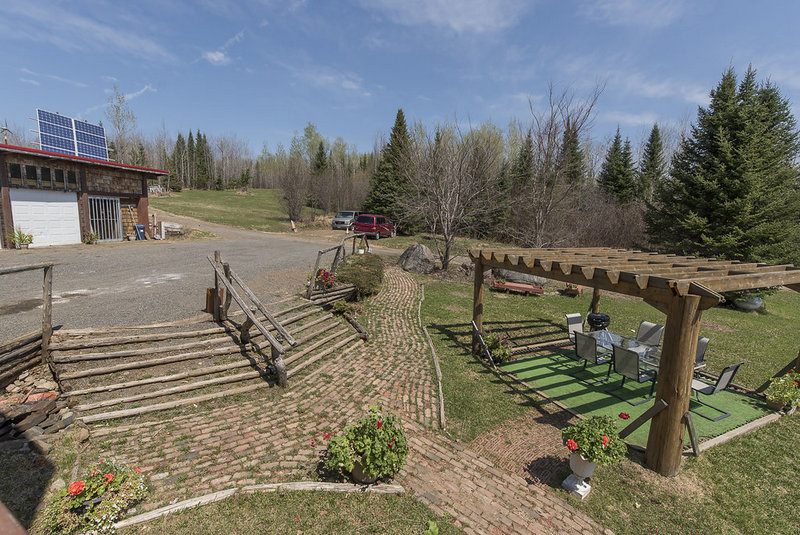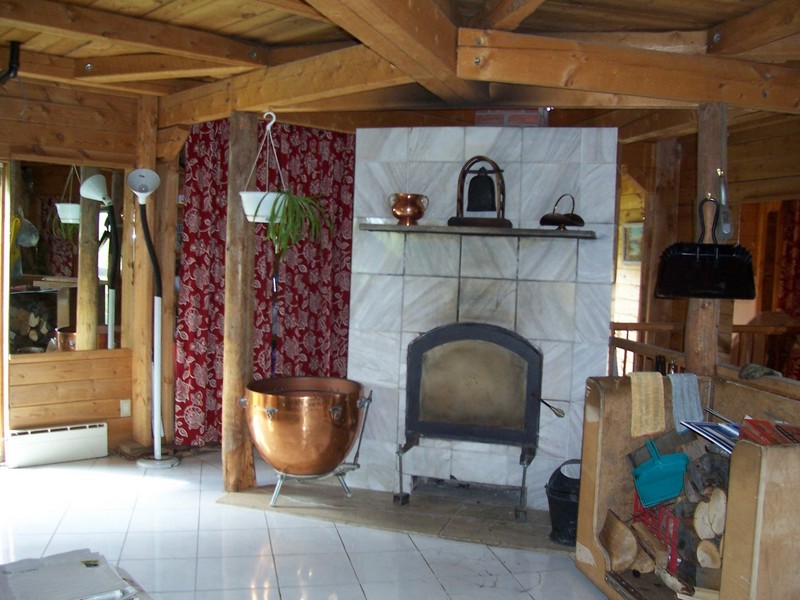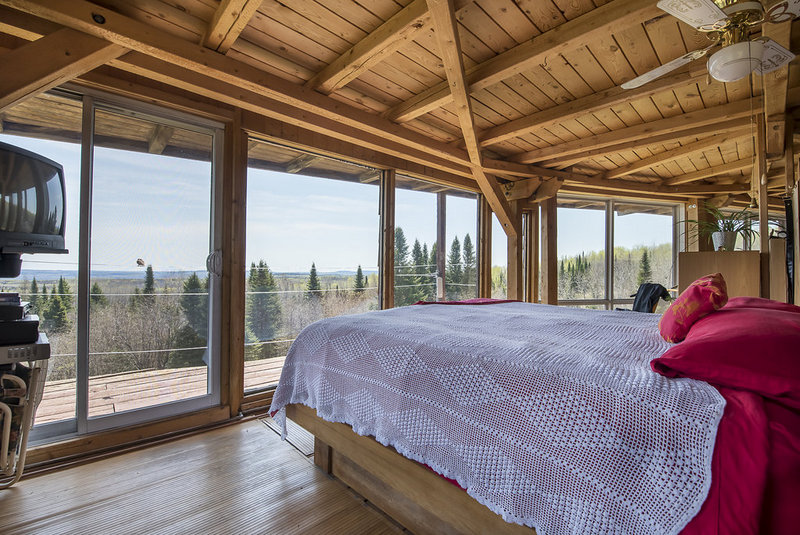 Please indicate you saw this listing at EcoProperty.ca.