ORGANIC FARM FOR SALE
Prime, fertile, uncontaminated farmland in the heart of the Kawarthas
Lindsay / Kawartha Lakes, Ontario, Canada
A unique organic 100-acre property with 2 houses, a 96' x 25' hoop greenhouse, an existing hemp-growing licence with the potential to take over. There is a variety of fields and forest, 5 acres of fenced horse area and run-in shed. The soil in the greenhouse and gardens around the house are top-notch organic and include a hugelkultur bed. Two ponds exist with abundant wildlife and trails throughout the property. Tenant potential. Tourist area, minutes from boat launch area. Frontage on paved road.
Greenshire Eco Farms established themselves on the land in 2009 as a permaculture farm. Permaculture goes beyond organic, leaving the land improved from its original state. The farm is located on a busy local and 'cottage-country' route in the Kawartha Lakes northeast of Toronto and northwest of Peterborough, between Lindsay and Bobcaygeon. In our almost 10 years here, no synthetic chemicals whatsoever have been used. Therefore, the land could be certified organic immediately.
Our 100 acres is approximately 30% young forest and 70% meadow. Of that 70 acres, approximately 60 are farmable. The remaining 10 acres are houses, buildings, and horse pasture. The zoning is A1-Agricultural.
Ideally, we are looking for a buyer who fully appreciates:
the rarity and value of chemical-free farmland in this day and age,
the value of the forests, in and of themselves, and as an important local wildlife corridor
Alternatively, we are open to a new part-owner(s) — someone who would buy shares from those wishing to retire.
The property has:
Primary residence: 1100 square ft vinyl-clad bungalow with full (unfinished) basement, metal roof, three bedrooms, one bathroom. New propane furnace (installed Sep 2017). Part of the basement is set up as a microgreens operation.
Secondary residence: 720 sq ft wood-clad cabin on post foundation, with two bedrooms and one bathroom; new roof, electric and woodstove heat.
736 sq ft school portable; great potential for holding workshops or seminars
2000 sq ft metal-clad storage building with 4 rooms including a workshop area
Very abundant well-water supply
UV and hydrogen peroxide injection systems for water purification
New commercial greenhouse (installed Aug 2017); 96 x 25 feet (2400 square feet) with fertile organically amended soil; currently being used to supply produce to local restaurants
Horse shelter, tack room, 5-acre pasture
Pond
Possible property-use scenarios:
For a buyer who doesn't want to live on the property, two residences provide rental income. Perhaps you want a summer cottage but could use year-round rental income from the property. Main house could be rented out year-round, and the smaller second residence used as your "cottage".

For a buyer who wants to live on the property, the smaller second residence could be rented out, used for seasonal farm help or converted into a store/restaurant/office space.
Potential income streams:
Eco- and/or agri-tourism
Organic commercial market garden
Organic large-scale crops (think hemp or soy)
Petting zoo
Horse boarding
Dog boarding
Workshops
Forest products
Forest school
Green weddings
Website: https://www.greenshireecofarms.com
Location: 1563 Pigeon Lake Road, Lindsay, Ontario
90 minutes to Toronto, 30 minutes to Peterborough, 15 minutes to Lindsay and Bobcaygeon
Price: $899,900
Video/Photos/More Information: https://propertyguys.com/property/index/id/110326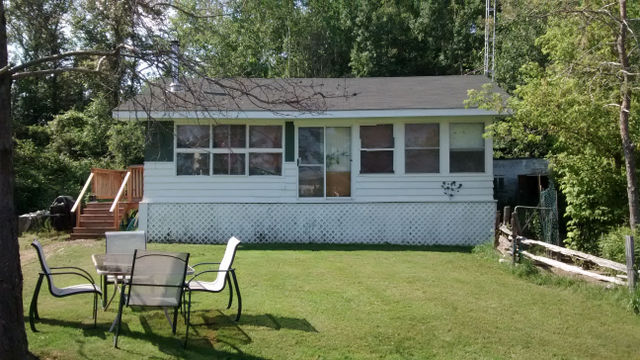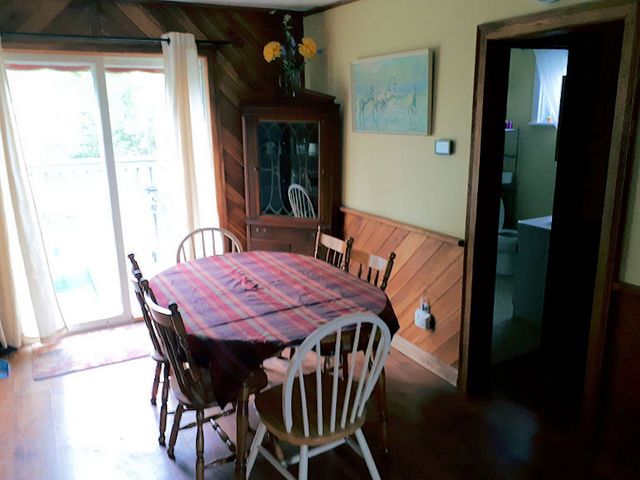 Please indicate you saw this listing at EcoProperty.ca.