HOME FOR SALE
Re-wilded Nature Lovers' Suburban Property for Sale
Duncan, Vancouver Island, British Columbia
Details: Built 1979; single family residential; approx. 0.2 acres; rancher; 3 bedrooms, 1 bathroom; woodstove; baseboard electric heat; no basement; 1500 sqft finished; asphalt shingle roof; garage/workshop detached and insulated, with new roof and windows; nature trails nearby
We live at the end of a quiet cul-de-sac on the outskirts of Duncan on beautiful Vancouver Island. The house is comfortable, in excellent condition and well-cared for. When we moved here five years ago, both front and back yard were expanses of manicured lawn, with just a handful of ornamental non-native plants. Since then we have transformed those lawns into thriving native plant habitats that support many species of native pollinators and countless other insects. Many natural structures like a large rock pile and dead wood all increase the variety of life.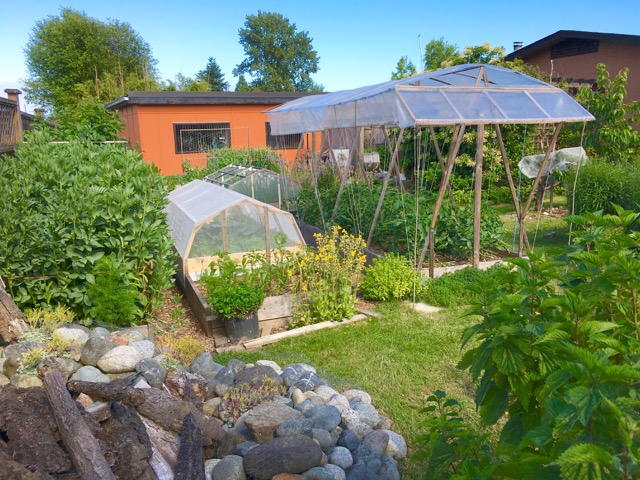 Our garden now provides food and shelter to a wide variety of native insects, birds, the soil fauna and other wildlife. It has become our own little homegrown national park, constantly evolving and offering new discoveries almost every day.
We also created a prolific organic food garden. Based on permaculture principles, all organic matter from spent plants gets re-cycled through a living system that provides us with fantastic produce lasting all winter. Currently we grow just under 40 different kinds of edibles mostly in a few raised beds with drip irrigation. Needless to say, there is no shortage of pollinators for the food crops!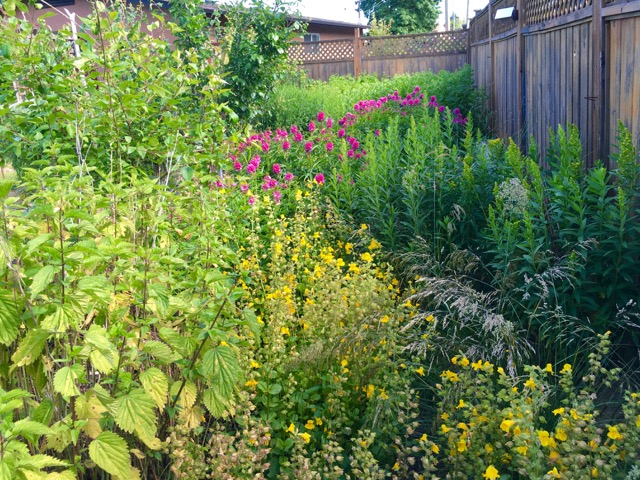 When we moved in, we didn't plan on staying for long, as we continued looking for a larger property. But as the garden grew and vibrant life returned to what had been an ecological desert, so did our love for it and all the creatures that now call it home. However, our dream of a larger property is still alive, and so we have decided to sell our home.
While there's no problem selling these days, we want to ensure that this special suburban refuge and oasis is passed on to owners who cherish nature as we do and recognize the urgent need of providing habitat to the wildlife around us. Native plants are crucial for the survival of pollinators, birds and other wildlife and are the basis for the entire food web, which includes human survival.
Knowledge of native plants would be a bonus, but is not necessary. The plants don't require much care, and qualified volunteer help is available in the community.
We are looking for true naturalists and nature lovers to sell to who will continue to care for and enjoy this property. We plan to move out at the end of September. If you are interested, please email for more information.
$549,000
Email: housesaleduncan@gmail.com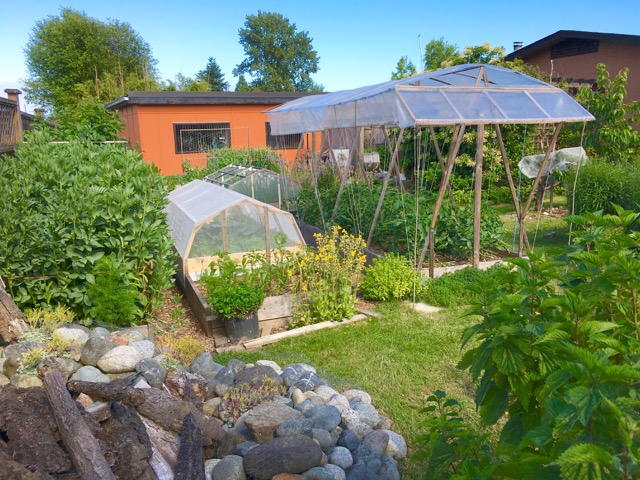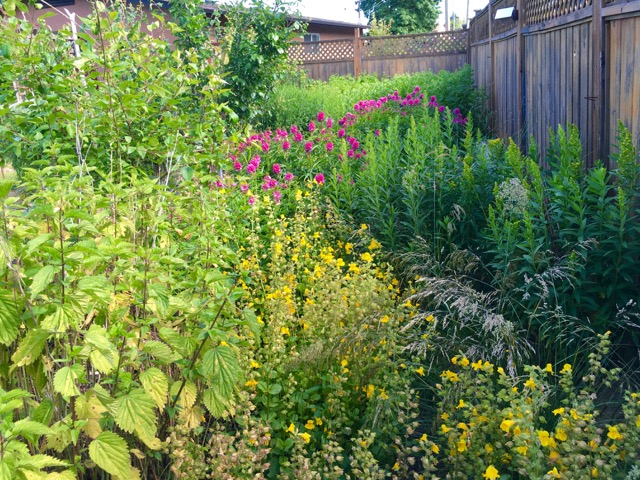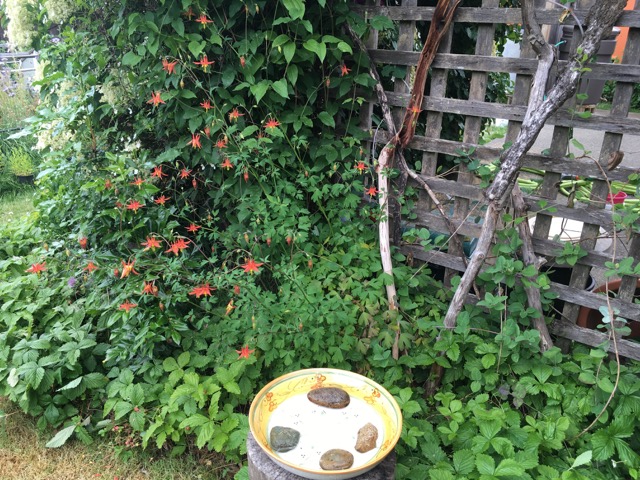 Please indicate you saw this listing at EcoProperty.ca.