SOLAR HOME & PROPERTY FOR SALE
NEWER OPEN CONCEPT 4 BEDROOM HOME ON 43 ACRES...with GREEN TECHNOLOGY!!
Falkland, near Vernon & Kamloops, Okanagan Valley BC
Passively Built, Off-Grid, Solar Powered Home in Beautiful Paxton Valley, B.C.
This open concept home built in 2013 has 1663 sq. ft of finished area on the main floor and another 1612 sq. ft of unfinished space in the walkout basement. On the main floor you will find 4 bedrooms, 2 bathrooms, a den and a large great room with the living room, dining room and kitchen. The bright open concept kitchen offers lots of counter space and a nice island. When the winter nights get colder, cozy up at the real wood burning fireplace. Enjoy the stunning views of the mountains and valley from the many south-facing windows. Enjoy the benefits of passive heating and cooling. The winter sun generously adds warmth to the house, while the summer sun is effectively blocked, keeping the house cooler. During the summer, open all the windows at night to experience the cool breeze. No air conditioner needed!
The walkout basement offers the same theme of multiple large windows as on the main level and has its own entrance. The 4-piece bathroom and kitchen plumbing are roughed in and the basement has its own separate electrical panel. The basement has radiant heat for its primary source of heating and is ready to be converted into a legal suite!
The home is powered by solar energy with a backup generator (meaning no power outages here). The many windows and solar tubes provide natural light, long into dusk, reducing the need to turn on the LED lighting that is present throughout the house. Being energy and water conscious helps reduce the ecological footprint. Future out buildings requiring higher energy demands can be built near the road for easy access to hydro, if desired. Just a short 15-minute drive from Falkland, this property could be transformed into the perfect homestead with or without farm status.
Property and Residence Details:
Passive Solar House Design
Solar Powered

4 bedrooms
1 - 4-piece bath & 1 – ½ bath (on main floor)
Property Type: residential
Lot size: 43 acres in ALR (zoned AF-1)
Year built: 2013
Building Permit: Yes – TNRD
Occupancy Permit: Yes – 2013
Engineered Septic: Yes
Style: Single family detached
Basement: full daylight & partially finished
Taxes: $1129 (2019)
Price: $534,900
Book an appointment now...you will not be disappointed.
Call Mark at 250-826-4920.
Features: 
Interior Main Level: 
Kitchen: new (fall 2019) 
Flooring: concrete (thermal mass) with vinyl plank (new fall 2019) 
Heating: high efficiency propane furnace 
Auxiliary heat: high efficiency wood stove encased in decorative brick (thermal mass) 
4 solar tubes strategically placed for natural light 
LED lighting throughout the entire home 
Windows: large south-facing, double pane, argon filled, solar gain 
Outstanding views of the mountains and valley 
Interior Basement Level: 
Plumbing: roughed in for 1 - 4-piece bathroom along with kitchen plumbing 
Flooring: concrete (thermal mass) 
Electrical Panel: Basement has its own panel 
Windows: large south-facing, double pane, argon filled, solar gain (Egress in all basement windows except the window in the roughed in bathroom) 
Heating: radiant heat with hot water boiler 
Geothermal potential 
Appliances: 
fridge (electric) 
stove (propane) 
dishwasher (electric) 
Washer (electric) 
Dryer (propane) 
Power System: 
Professionally installed solar system under permit
24v Magnum Inverter Pure Sine 4000 watts 
12 – 190w Invensun solar panels = 2280 watts
Generator: Generac Ecogen 6kw propane powered backup generator 
150 Midnight Classic charge controller 
BMK (Battery Monitor Kit) 
AGS (Automatic Generator Start) 
Magnum Energy Me-rc50 Inverter Charger Remote Control Panel  
Batteries: 8 – Rolls Surrette, 6V / 550 Ahr / S-550 (to be replaced in 2020) 
Exterior: 
Foundation: concrete 
Structure: 6" walls and plywood construction 
Roof: Asphalt (3 years left on new home warranty) 
Siding: Hardie Board 
Sewer: 
Engineered 
Certified Installer 
Septic tank & field 
Water: 
Seasonal creek 
Rainwater collection 
Shallow well 
2000-gallon cistern 
Reverse Osmosis 
Water filtration system 
UV light 
Water softener (for calcium) 
Lot Features: 
South facing property 
43 acres of mostly treed landscape (gently sloping with lots of benches) 
Fir, spruce, pine, birch, larch & cedar 
garden area: 6 raised beds & a raspberry patch (fully fenced) 
natural stone tiered flower bed 
garden & hay shed 
small horse paddock 
perimeter is fenced 
geothermal potential 
potential to tie into the grid (hydro at road) 
Location: 
Nearest town: Falkland, BC 
Regional District: property is in the TNRD (Thompson-Nicola Regional District) 
Post Office: Falkland, BC 
15 minutes to Falkland, 45 minutes to Vernon, 1 hour to Kamloops, 1 hour to Salmon Arm, 1.5 hours to Kelowna 
Elementary Schools: Falkland Elementary in Falkland or Haldane Elementary in Chase, BC 
Secondary Schools: PVSS in Armstrong, BC or Chase Secondary in Chase, BC 
School Bus Stop: 10 mins away or carpool to school 
Hospitals: Vernon Jubilee, Shuswap Lake General Hospital (Salmon Arm), Royal Inland Hospital (Kamloops), Kelowna General Hospital 
Walk-in Clinics: Vernon, Salmon Arm, Kamloops, Enderby 
Postal Code V0E 1W1 
Recreation: 
Pillar Lake Resort: fishing, swimming, camping/cabins, hike to pillar 
Joyce Lake: Fishing, camping 
Hiking/Biking in crown land 
Cross country ski (Vernon & Salmon Arm or around the property) 
Horseback riding 
Downhill skiing (in Vernon, Revelstoke & Kamloops) 
Hunting (deer, moose,) 
Close to other recreational destinations throughout the Okanagan/Shuswap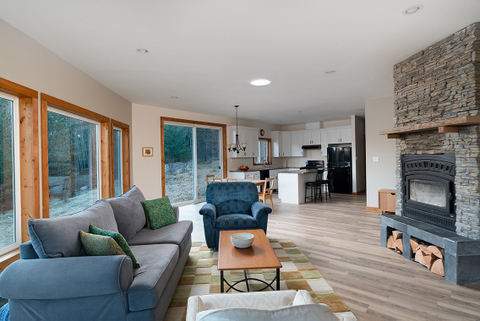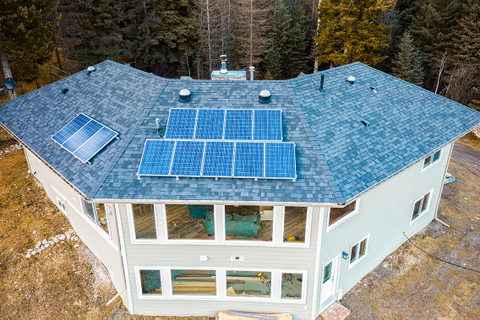 See realtors listing for more details. 
A commission of 6% on the first $100,000 and 1.5% on the balance is being offered to the Buyers Real Estate Agent.
Please indicate you saw this listing at EcoProperty.ca.