SOLAR HOME FOR SALE
Solar heated & powered home in Kingsville
Super efficient 3 generation home
Kingsville, near Windsor, Ontario
Visit 10emily.ca for floorplan, photo gallery, and video with builder.
Gord Meuser put his heart and sole into this one-of-a-kind home in Kingsville's premier high-end subdivision, Timber Creek Estates (timbercreekestates.ca). It's an incredibly efficient and sustainable home designed to house 3 generations in comfort.
This home is constructed in a way that surpasses any standard, here is just some of the evidence to back up that claim.
Concrete floors. Hollow-core pre-formed structural concrete (as often seen in commercial buildings, institutional buildings, condominiums, etc.) surpasses the strength and expected lifetime of wood joists (engineered or traditional lumber) which explains why they are used in commercial construction so often. There are benefits other than strength that many havn't considered such as sound deadening, insulation value, mass to hold heat, etc.
Mass to hold heat? This home does not have a furnace. It does not burn any fuel to produce heat. Water is heated through a solar water heating system located on the roof by the electrical solar array. This water is stored in tanks and circulated throughout the home, through the concrete floor. It's an incredibly efficient form of radiant heat. When this mass gets warm it does not cool off quickly, it holds heat for a very long time so that temperatures are very consistent, and it's nice and warm on your feet too! There are multiple hot water storage tanks located throughout the home to make sure the home stays warm and toasty all night, not just during the day, and the electric water heaters can be utilized in order to warm the home if, during very cold seasons, the solar heating system cannot keep up.
Solar power. The home is electrically powered primarily by a 10 KWH net-metered solar array. In the last 2 years the home has produced more power than it has utilized. It can use grid power if the panels are not producing enough to keep up with demand (such as in the winter and at night), but during the day (especially during warmer weather) it produces significantly more power than the home consumes. The electrical is set up so that if an electrical storage system was desired (rather than selling excess to grid) it can be easily accommodated. Time-delay relays were installed and programmed so that the home sells power during the on peak hours and when the home does use power from the grid it waits until off-peak hours when hydro is less expensive.
Ok... so there's no furnace, what about central air conditioning? 10 Emily still has duct work and central air conditioning like a regular home for the purpose of cooling. It also has a heat recovery ventilator to circulate fresh air, maintain consistent temperatures through-out, and regulate humidity levels.
10 Emily loses very little heat. The exterior walls were constructed not with wood studs, but structurally insulated panels. The entire ceiling is spray-foam insulated. There are no fireplaces so that the home does not have an outlet which heat can be lost through like a fireplace exhaust port.
3 Generations living in Comfort?
There is an in-law care-suite connected to the foyer with it's own outside entrance at grade-level, separate heating/cooling system, kitchenette and full washroom. Perfect for a relative living in the home full time that needs their own space, handicap accessibility and/or a separate entrance for in-home medical care but isn't interested in a nursing home.
The master bedroom with walk-in closet and full ensuite washroom is located off the living room on main floor, with a great view of the back yard through the sunroom.
The basement features 2 bedrooms and a full bathroom, great for teenage children or visitors. 2nd storey also features a bathroom and what could be used as a child or visitor's bedroom.
The main-floor also features a very large open concept kitchen/dining/living room area with walkout covered porch, and sun room that features a hydroponic vegetable growing station, plus another full bathroom and a laundry area with a door to yard and double attached garage (wired for an electric car charging station).
There are 2 stair cases to the basement, one from the foyer and one directly from garage (again, ideal for visitors or teenage/young adult children). Basement has very wide open family room area and lots of sunlight.
Contact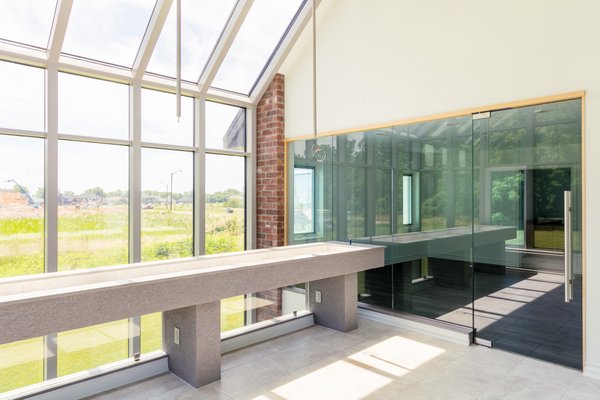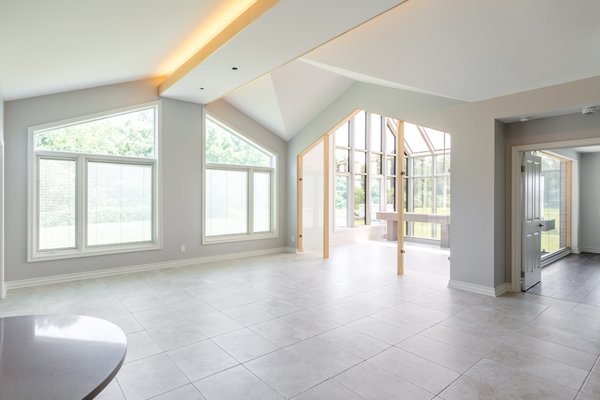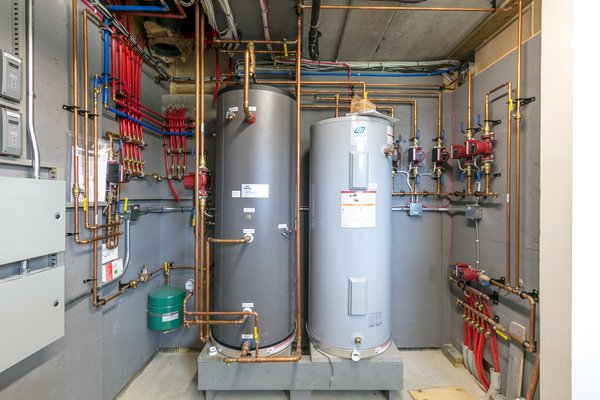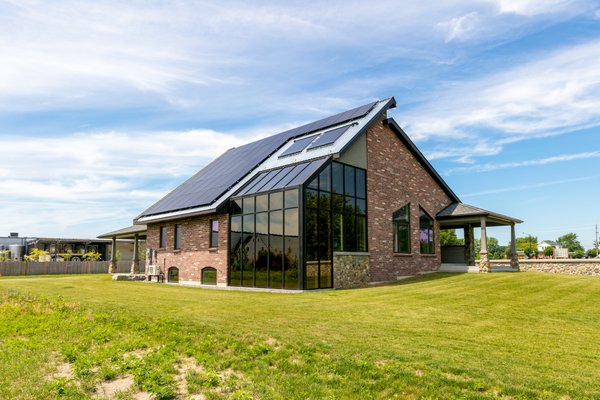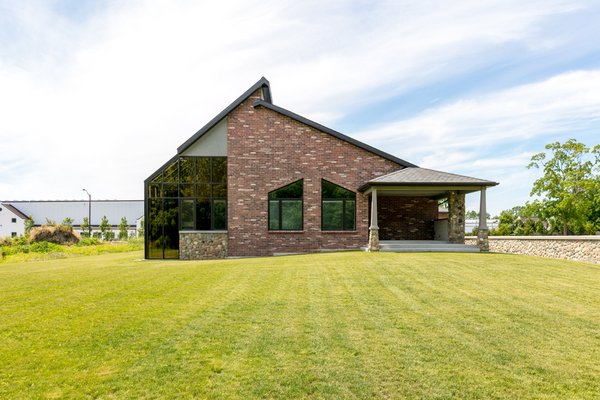 Please indicate that you saw this listing at EcoProperty.ca.