*** SOLD ***
"No need to renew. At least one recent buyer found out about us from EcoProperty."
---
WATERFRONT PROPERTY FOR SALE
Timberstone Shores – unique lakeside property for sale
Manitoulin Island, Ontario
The Concept
Timberstone Shores is an upscale, yet wonderfully small, eco-conscious lakeside community on the deep and crystal clear waters of Nameless Lake, Manitoulin Island. Environmental safeguards and architectural standards are key components which serve to protect and preserve this pristine and private 600 acre eco-system. Residents take comfort in the knowledge that their neighbors, like themselves, value these protective measures which enhance the enjoyment of this unique natural resource while ensuring the long term value of each property.
Timberstone Shores will have a maximum of twenty seasonal or year-round homes with each property having a minimum of 260 feet (80 meters) of water-frontage. All are 3 to 4 acres in size with western exposure to an undeveloped, natural shoreline.
Nameless Lake and the many acres of wilderness preserve that surround the lake are legally private. Access to this motorless lake is exclusive to property owners, their families and guests thereby empowering the owners to collectively act as stewards of this unspoiled eco-system. This level of security is not available from any other lakefront property opportunity that can't match the privacy aspect of Timberstone Shores.
Property ownership includes shares in the Namelesss Lake Preservation Association, a non-profit corporation that ensures the long-term preservation of Nameless Lake and the 200 acres and 7650 ft of undeveloped shoreline that the Namelesss Lake Preservation Association owns.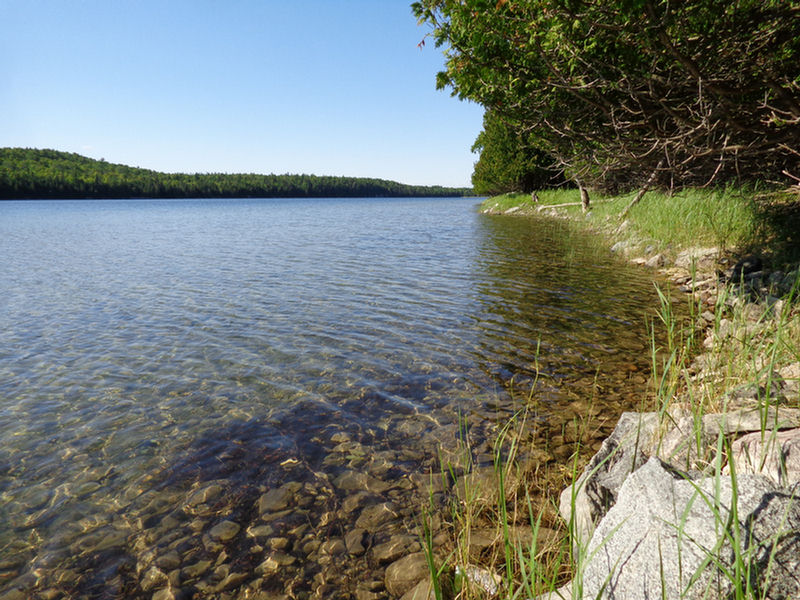 The Location
Timberstone Shores is most appreciated by those who treasure privacy amidst the ambience of nature. Located within a large wilderness preserve on Manitoulin Island, each waterfront parcel features a sunset view of the deep, spring-fed waters of Nameless Lake.
Manitoulin Island on Lake Huron is sparsely developed and strikingly beautiful. The North Channel waterway is world renowned for its recreational boating activities. Small towns and rural villages, with their unique pastoral atmosphere, provide a welcome setting for anyone who is fortunate enough to spend time here.
Often referred to as "Ontario's best kept secret", Manitoulin Island has attracted international interest as a tourist destination and recreational property retreat. A good deal of the charm is the result of its unique location. There is an exceptional quality associated with the Island that is wonderful to encounter and difficult to describe. Some say "it's like a magical step back in time". We invite you to come and experience the feeling for yourself.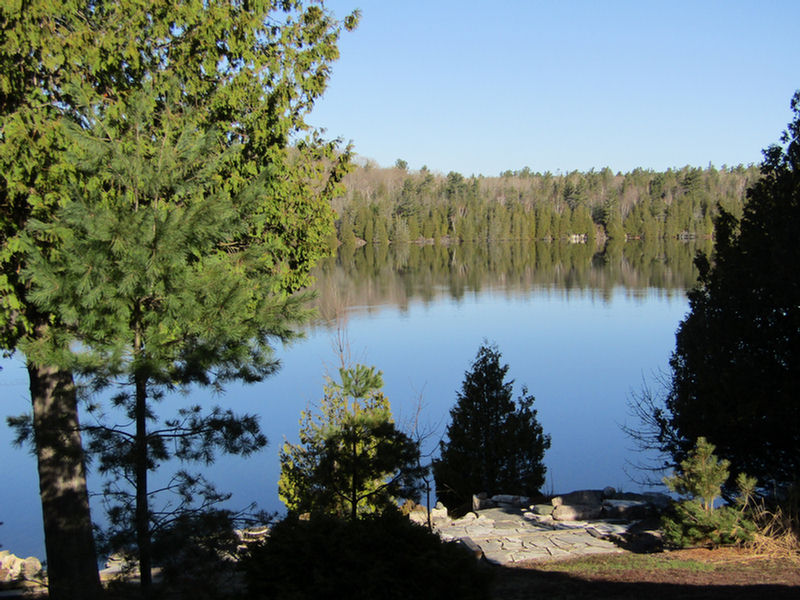 Nameless Lake
Timberstone Shores offers exclusive access to Nameless Lake. This 50 ft deep, spring-fed lake has a varied shoreline, from rocky outcrops to sandy beaches, with its own medley of flora and fauna. The 2 ½ miles of shoreline is well forested with mature pine, spruce, cedar, maple, birch, oak and beech. Every tree that can be seen from the lake is owned by a property owner or the Nameless Lake Preservation Association. Canoe past a cove where loons nest; pause to look up at the osprey and eagles soaring overhead. Stay still and quiet while you watch deer steal gracefully to the water's edge to refresh themselves in the crystal clear water. And at night, when you step outside, you will see stars you haven't seen since the last time you were in a planetarium.
The eastern shore, where the subdivision properties are located, has a gradual slope to the water which is great for children's water activities. Sand beaches can be found at the north and south ends of the lake. The western shore with its magnificent vertically rising limestone bluffs drops off quickly to a depth of 30 ft. Many locations are great for diving and snorkeling.
The water quality of Nameless Lake has been classified as Level One by the Ministry of Environment. This is the highest level of water quality they designate. Development capacity for Nameless Lake was determined by MOE to be in excess of one hundred homes or cottages. By limiting this number to twenty the Level One classification will never be jeopardized by the development. Additional protective measures, including no gasoline powered watercraft and visual and noise standards further protect and preserve the existing environment.
The Property
Timberstone Shores subdivision is located on the eastern shore of Nameless Lake with an unobstructed view of the Group of Seven shoreline that will remain in its natural state forever. All lots average 3.5 acres (1.4 hectares) in size with 260 feet (80 meters) of lakefront. They are serviced by sub-surface hydro and telephone.
In addition to your own private estate property you also become a part owner, with other residents, of an additional 200 acres and 7,650 ft of undeveloped shoreline. This property is the balance of land around Nameless Lake beyond the Timberstone Shores subdivision. A share of this property equates to an additional 380 ft of shoreline and 10 acres added to your holdings.
The Opportunity
Timberstone Shores represents an exceedingly rare and rapidly disappearing opportunity to acquire a haven of true privacy and security in an increasingly tumultuous world.
Timberstone Shores is a very unique waterfront community with year-round access. By design each lot features multiple acres allowing low density living and optimum privacy. You can realize your dream at Timberstone Shores and we can help.
*** SOLD ***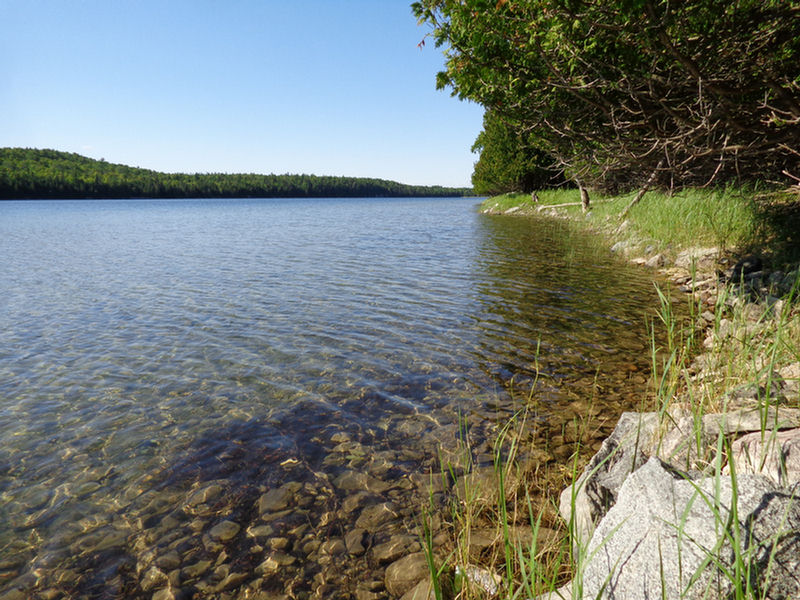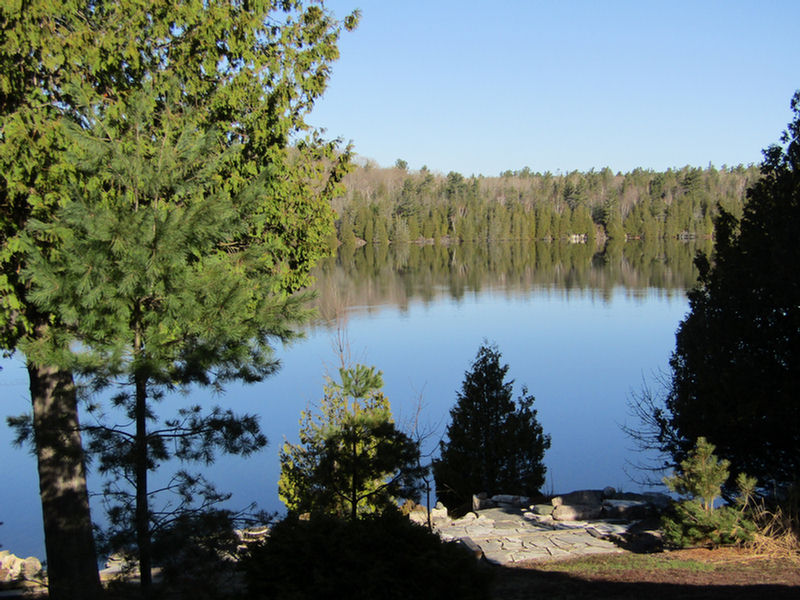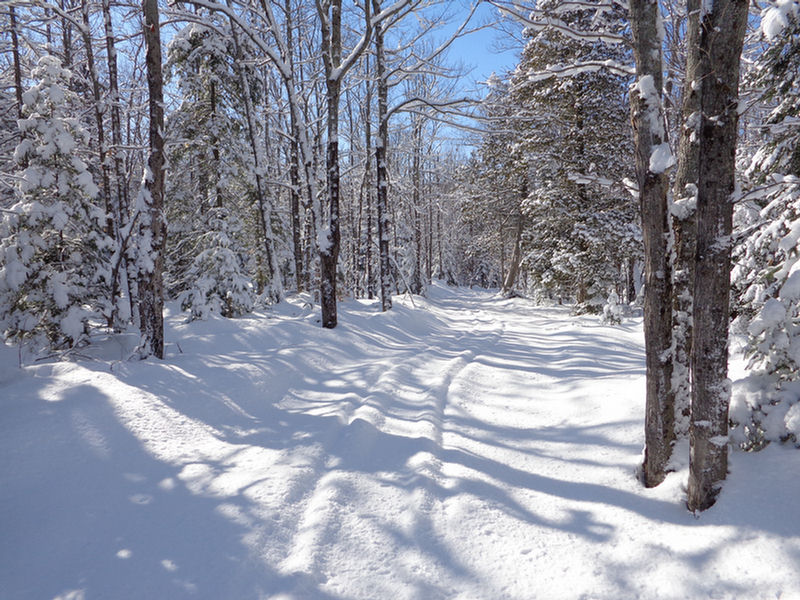 Please indicate you saw this listing at EcoProperty.ca.