NET ZERO HOME FOR SALE
The only NetZero home for sale in Quebec
Fossambault-sur-le-Lac, 30km from Quebec City
UNIQUE & ECO-FRIENDLY: Welcome to Chemin du Sommet in Fossambault-sur-le-Lac. This magnificent property, ideally located on the mountainside with a breathtaking view, offers tranquility and the feeling of being secluded while being close to all services. This high-end construction has been thoughtfully designed to optimize energy efficiency and autonomy. More than just a unique home, it's a lifestyle. See the detailed listing for more information. - PLEASE NOTE - Please respect the private property of the occupants. Visits are by appointment only. Please contact Mathieu Fournier to schedule a visit.
Open living area on the upper floor with a modern wood stove. Master suite with lounge/cinema, walk-in closet, and bathroom. The master bedroom offers exceptional views and light, plus a freestanding bathtub.
A true original gem designed in a "U" shape, combining nature, luxury, technology, and environmental consciousness.

By focusing on optimizing energy efficiency, the designer intentionally chose a smaller living space than in most homes where large, often unused spaces needlessly heat up all year round. The immense terrace on the upper floor fills this need for space by offering a magnificent reception area for the warmer seasons.

The sloping terrain presented the ideal location for the house with a south/southwest facing front to make the most of the sun's passage while benefiting from the thermal protection of the ground for the semi-buried part that is exposed more to the north.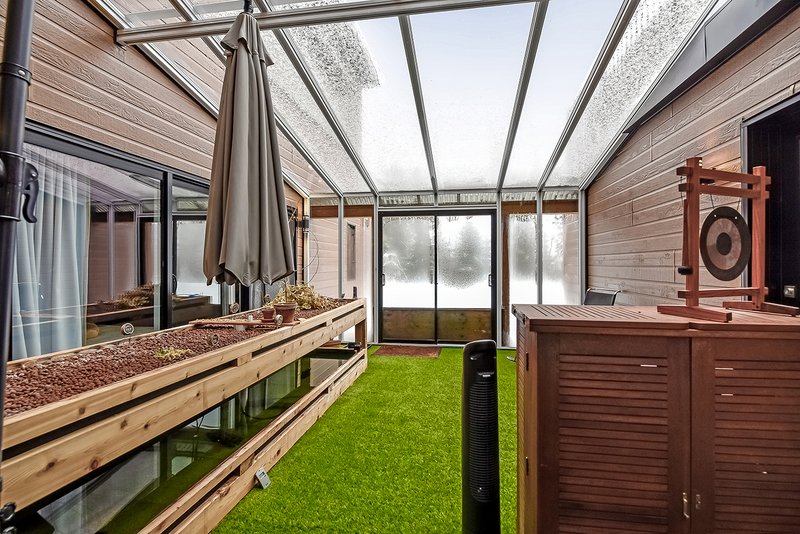 GREENHOUSE / SOLARIUM

The living space on the garden level is arranged around a greenhouse integrated into the house. A true "lung" of the building, it is a major element:
Warms the house during cold periods thanks to its ideal sun exposure and a heat recovery system and air exchanger.
Has underfloor heating in case of extreme cold.
Allows for the cultivation of flowers and vegetables as well as the possibility of raising fish with its aquaponic basin.
Serves as a reception room for guests and/or for relaxing.
ENERGY EFFICIENCY
House built with quality standards and insulation superior to existing energy efficiency certifications in Quebec.
Insulation coefficient of R38 for walls and R65 in the roof.
Insulation reinforced by retractable shutters on windows designed to preserve heat in winter, coolness in summer, privacy, and security.
Large windows and abundant fenestration increase the capacity for passive heating.
Corridor with recessed doors connecting the different rooms on the garden level. All serving as a buffer zone for preserving heat in cold weather.
INDEPENDENCE AND GREEN ENERGY

Equipped with a cutting-edge power supply system combining solar panels, wind turbine, batteries, inverter, and a propane tank of 5000 liters for the generator. This system ensures independent power supply for specific parts such as the heat pump, 240v charger for electric cars, garage, etc.
Connected to Hydro-Quebec for comfort consumption
Sale of extra energy. (Possibility of net zero consumption)
Protection of the energy autonomy system by a Faraday cage.
Semi-agricultural zoning allowing for the raising of farm animals and others.
Included: To be discussed
Excluded: Curtains and blinds on the ground floor, electric car charging station. To be discussed.
750 000$
CONTACT
Mathieu Fournier
Residential real estate broker
groupe sutton - nouvelle demeure
418-355-4229
mfournier@sutton.com
www.suttonquebec.com
Please indicate you saw this posting at EcoProperty.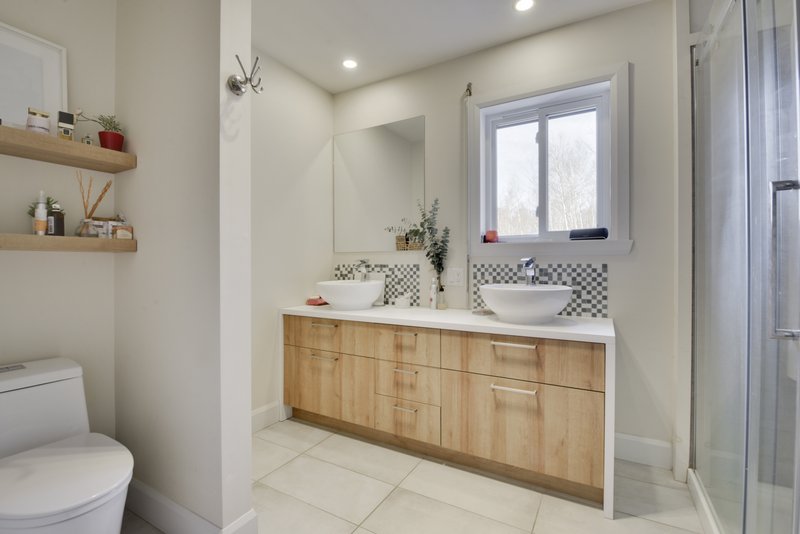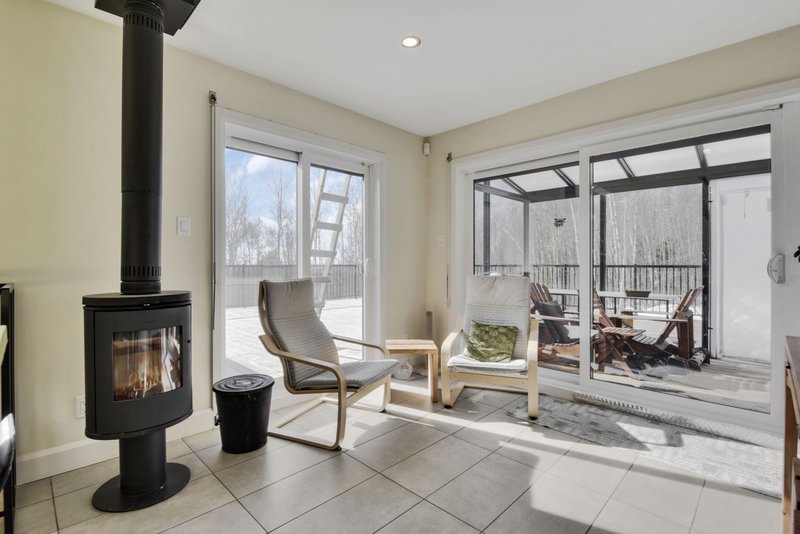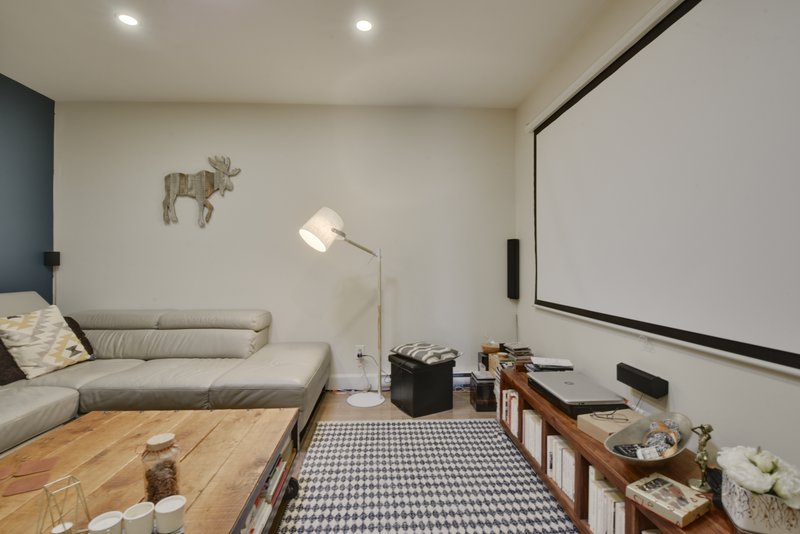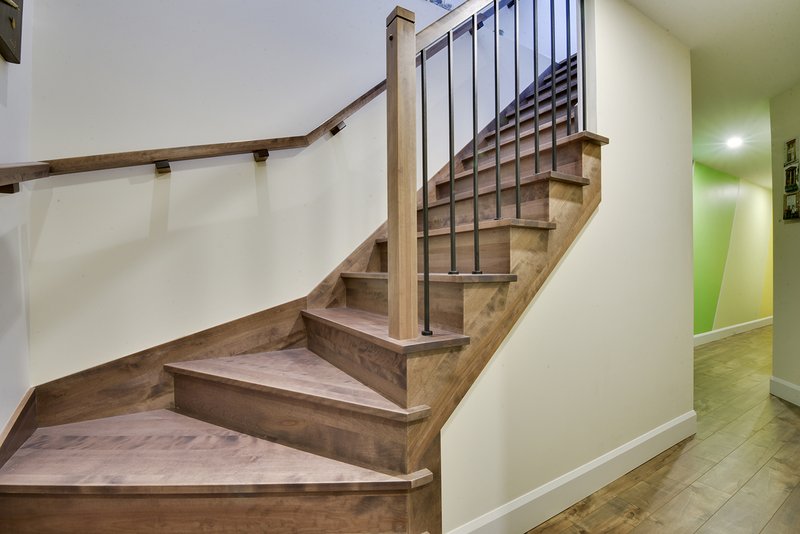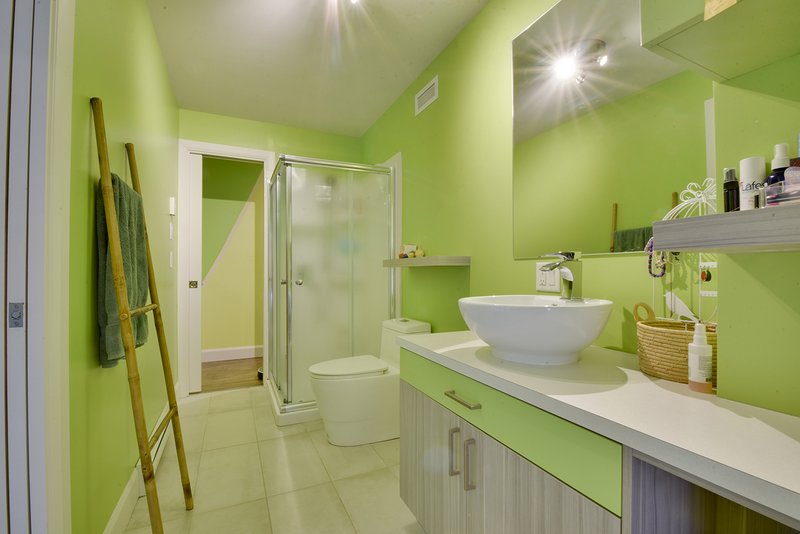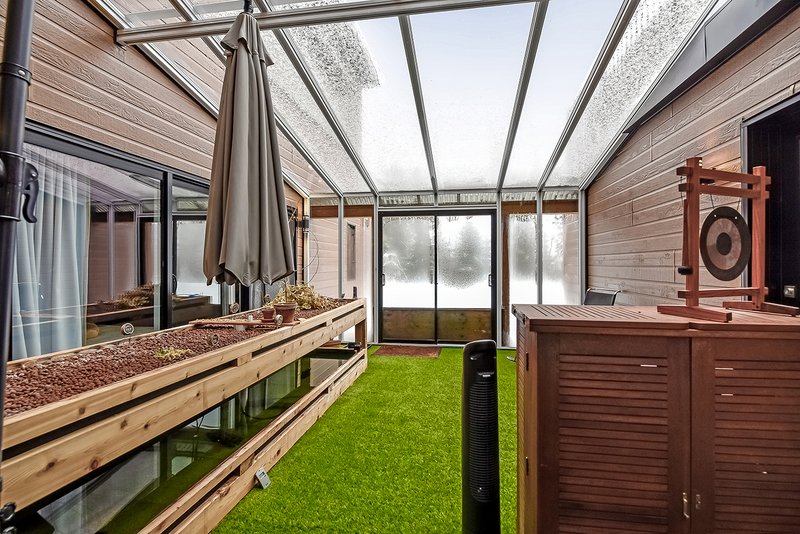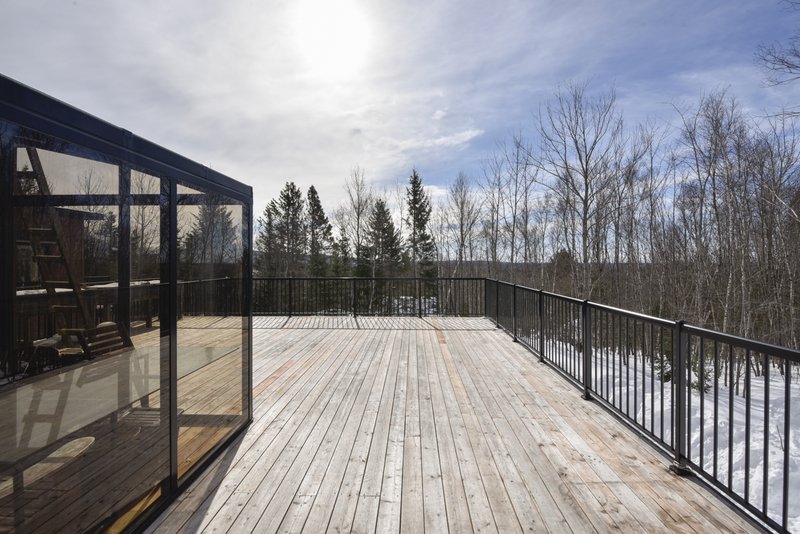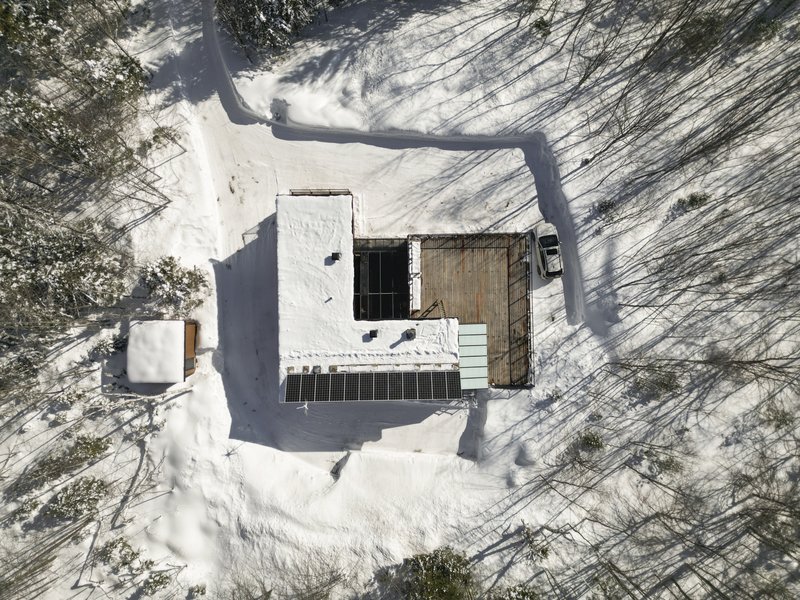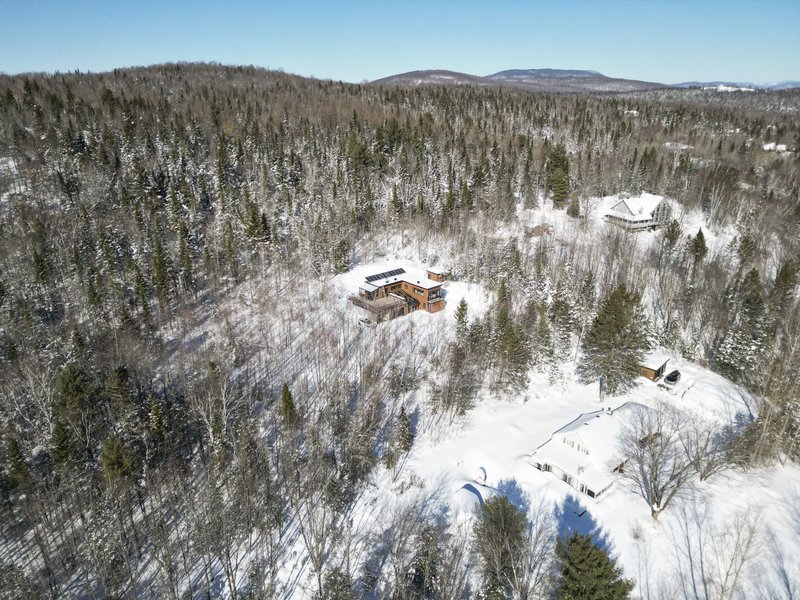 Please indicate you saw this listing at EcoProperty.ca.